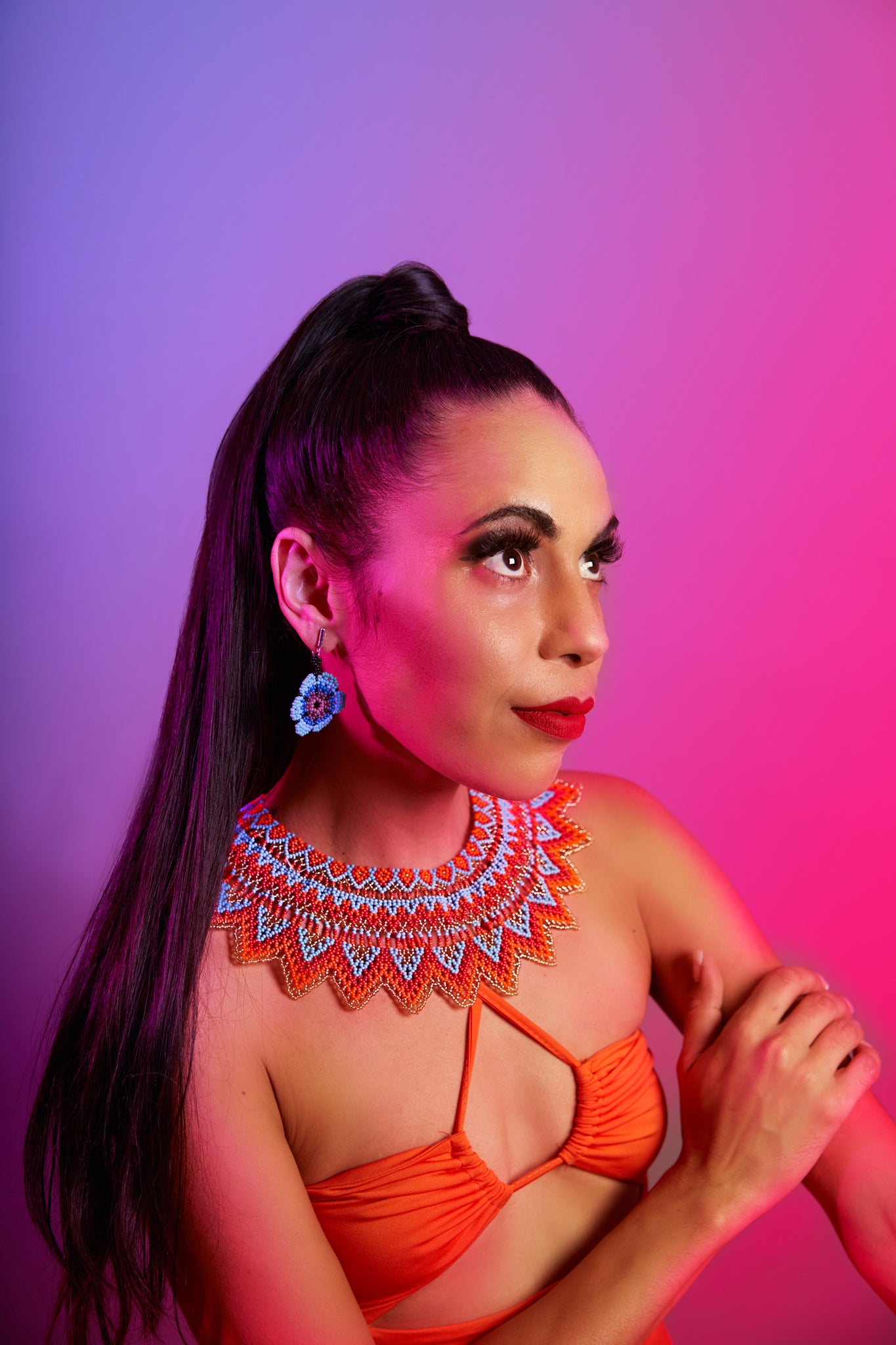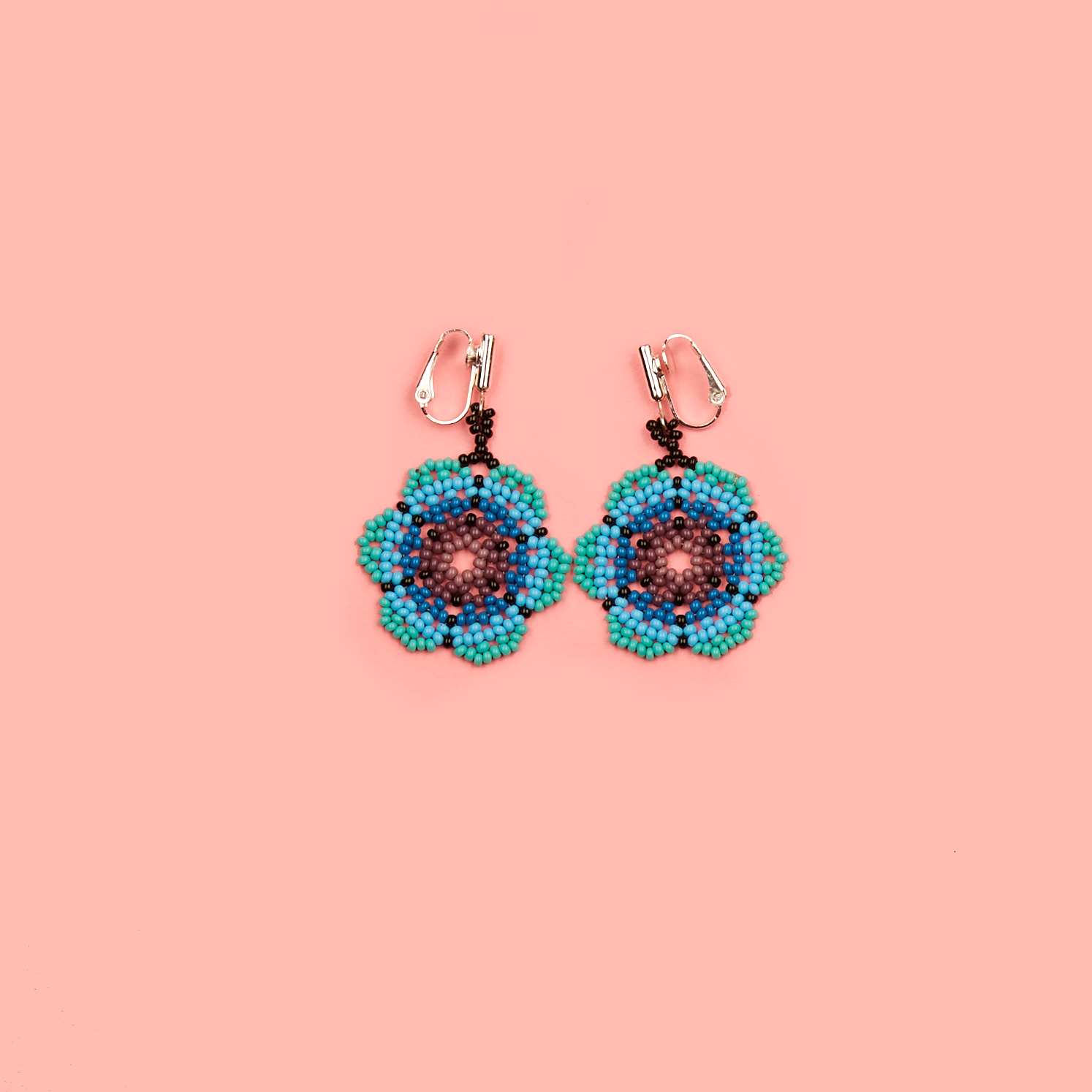 Blue Daisy Earring
Our flower earrings are carefully beaded in sequences of uneven numbers, a similar concept to Mandala making, a deep meditative process using nothing but hands, needle and thread and an eternal imagination. 
These earrings have been threaded with a waxed and resistant fibre, and with miniature glass-beads. Hand crafted by the sacred hands of Embera Chami artisans of Colombia. 
Thanks for supporting our art and our stories!