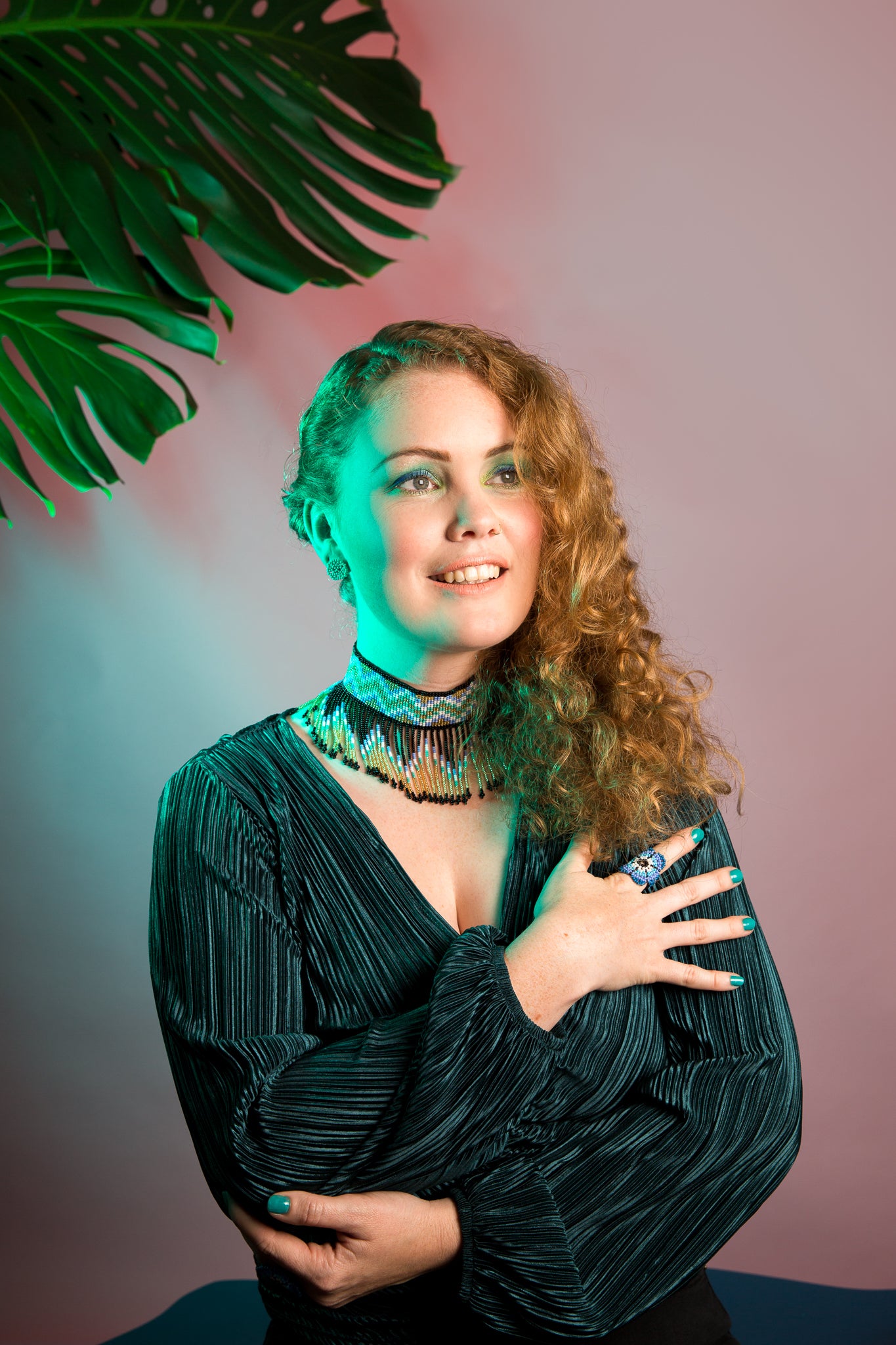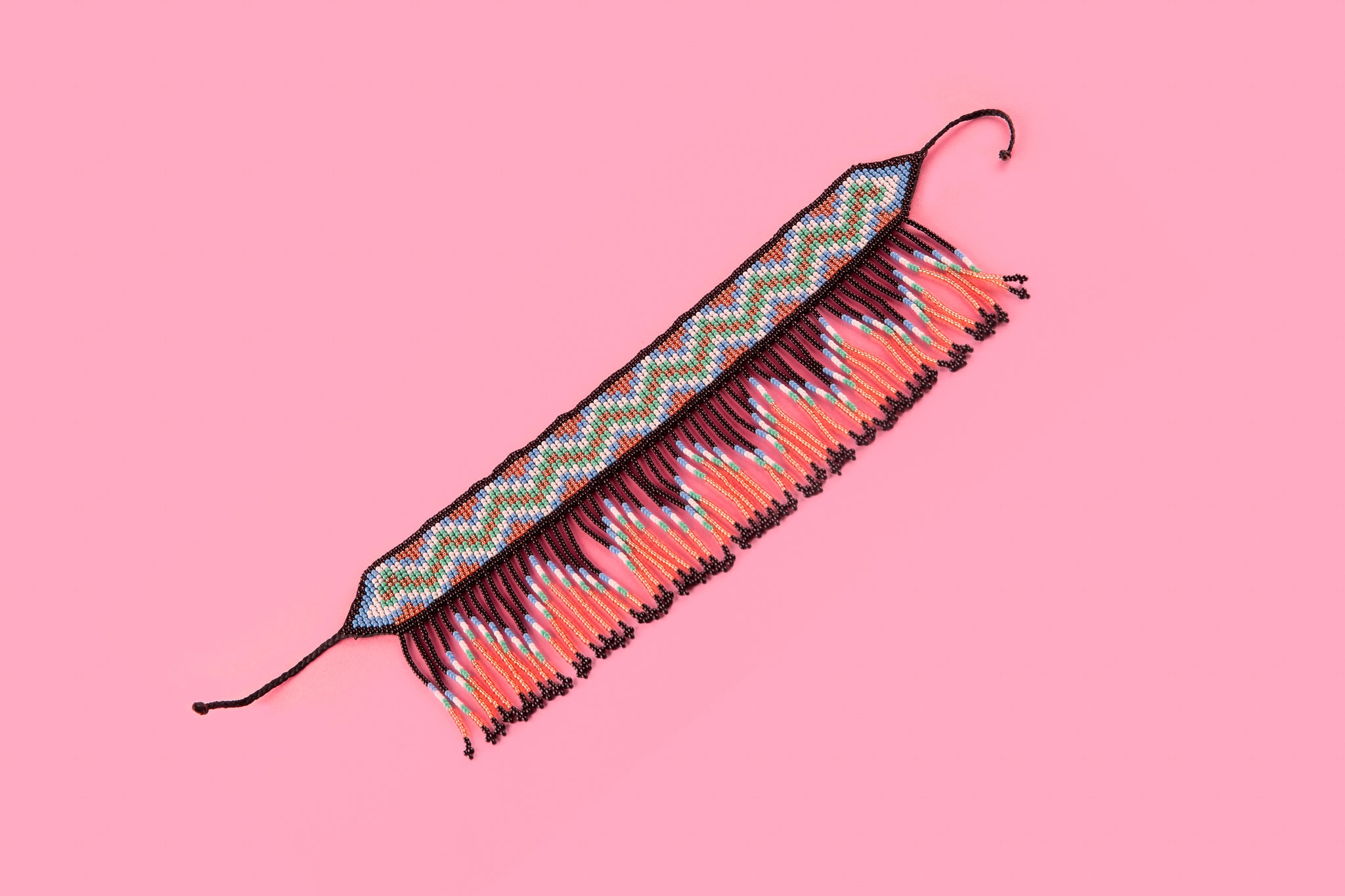 Marielle Necklace
♥ Tribute to Marielle Franco: she was a Brazilian politician, feminist, and human rights activist who stood up for black women, LGBTI people and young people in Rio de Janeiro. She served as a city councillor of the Municipal Chamber of Rio de Janeiro for the Socialism and Liberty Party (PSOL) from January 2017 until her death. On 14 March 2018, while in a car after delivering a speech, Franco and her driver were shot multiple times and killed by two murderers in another vehicle, North in Rio de Janeiro. Franco had been an outspoken critic of police brutality and extrajudicial killings. 
Mami Watta is an artistic movement reconnecting with traditional knowlege, producing unique styles of jewelry and accessories that support the artisanship and hardwork of our Indigenous artists.
This wearable artwork has been produced by artisans from the Embera Chami tribe of Colombia. It carries hours of work, calculation and imagination. Through the beadworks we can see a lot of references to colours from the natural environment and the Embera Cosmovision.