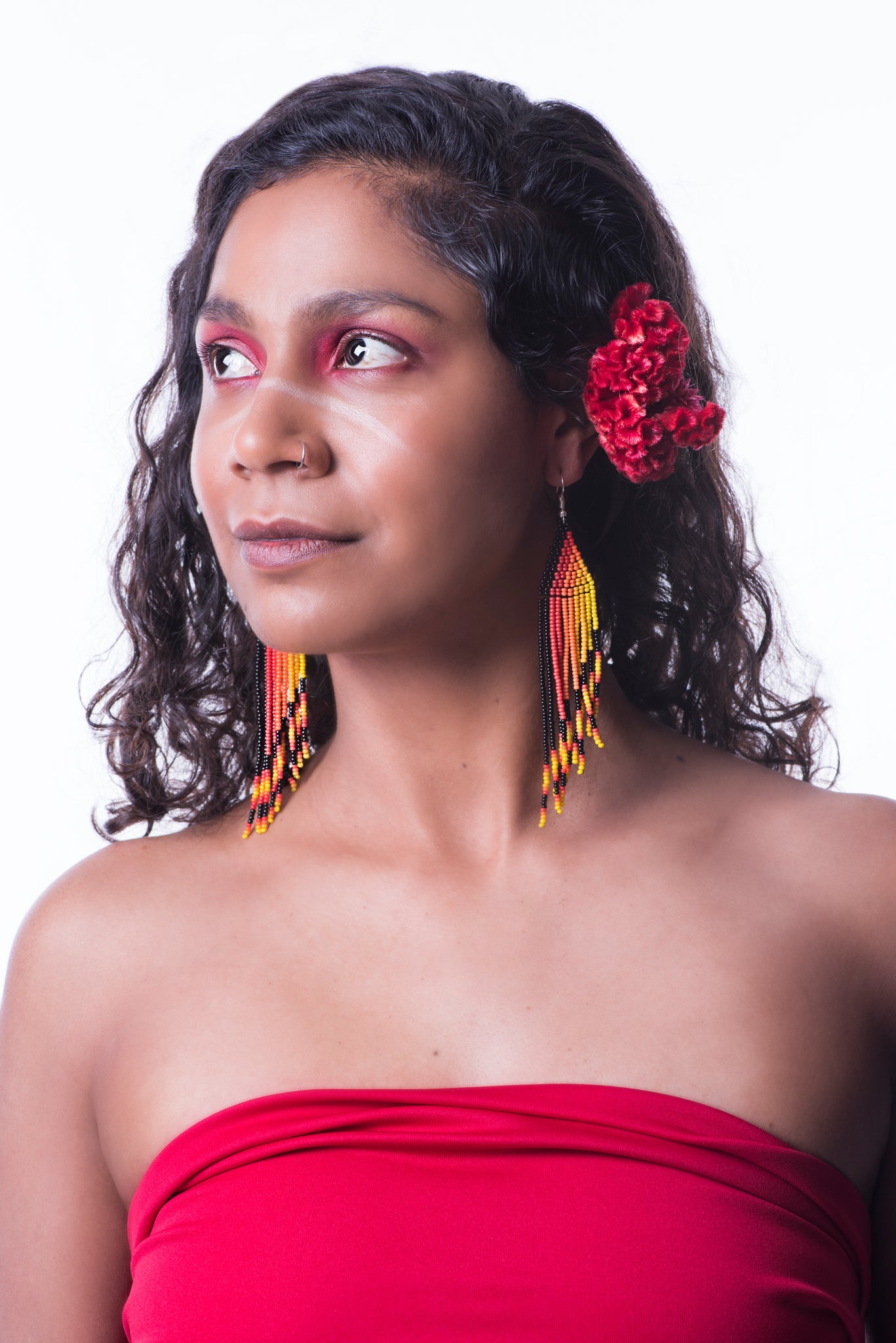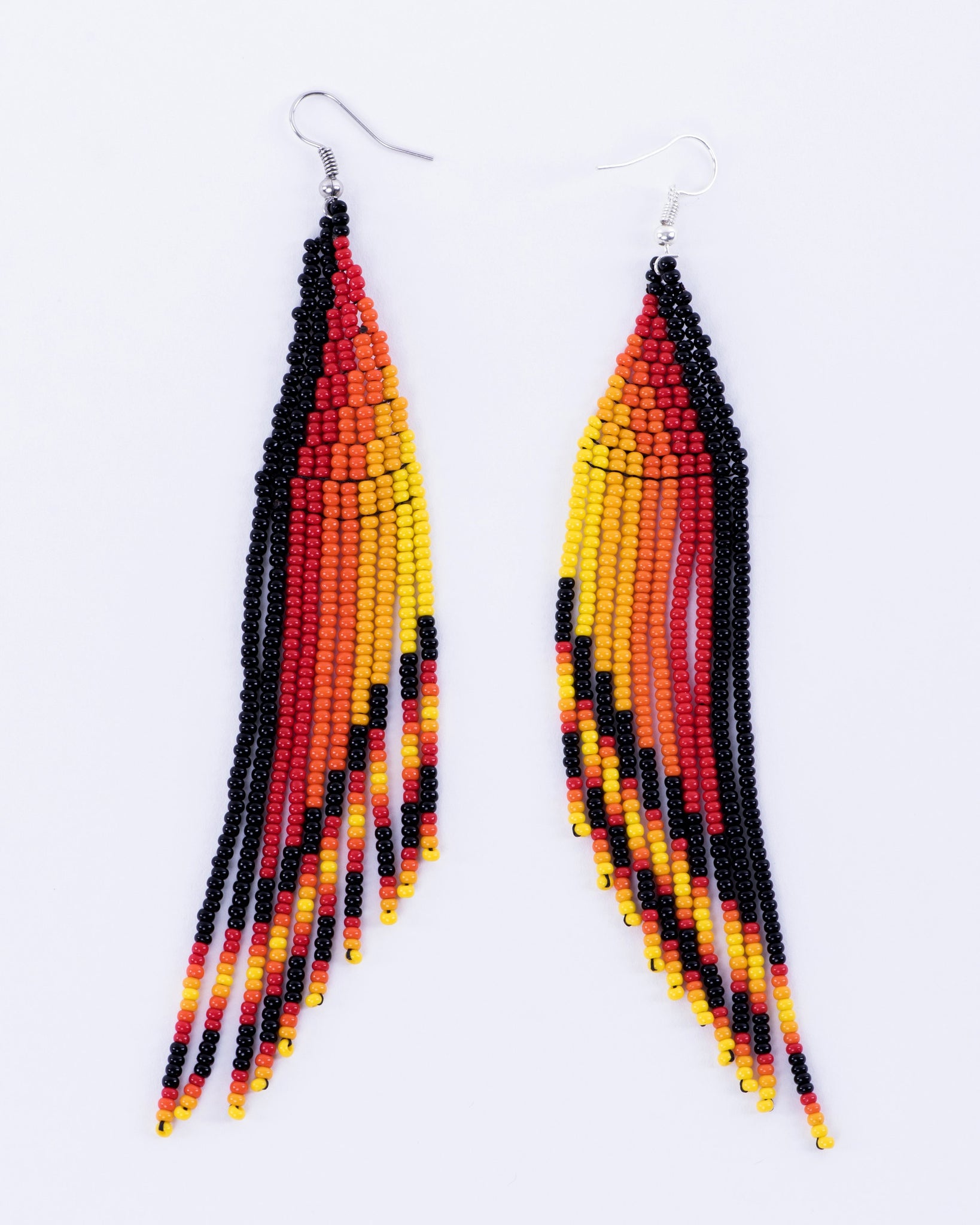 Fire Cascade Earrings
The beadworks of the Embera Chami tribe of Colombia are works of art, they are a unique and original creation of the artists' imagination. 
Each jewelry piece is full of symbolism and reflective of the Embera Cosmovision; patterns and colour codes express a rich culture where fauna, flora and deep spirituality play a big role. 

Through their art they share their beautiful and vibrant culture with the world.
UPDATE: Our artisans are currently in the process of making more of this design.  It will roughly take 2-3 weeks for them to arrive. You are welcome to also contact us via the contact form if you would prefer to wait until they arrive, we will notify you ASP as they land in Australia. Apologies for the inconvenience!