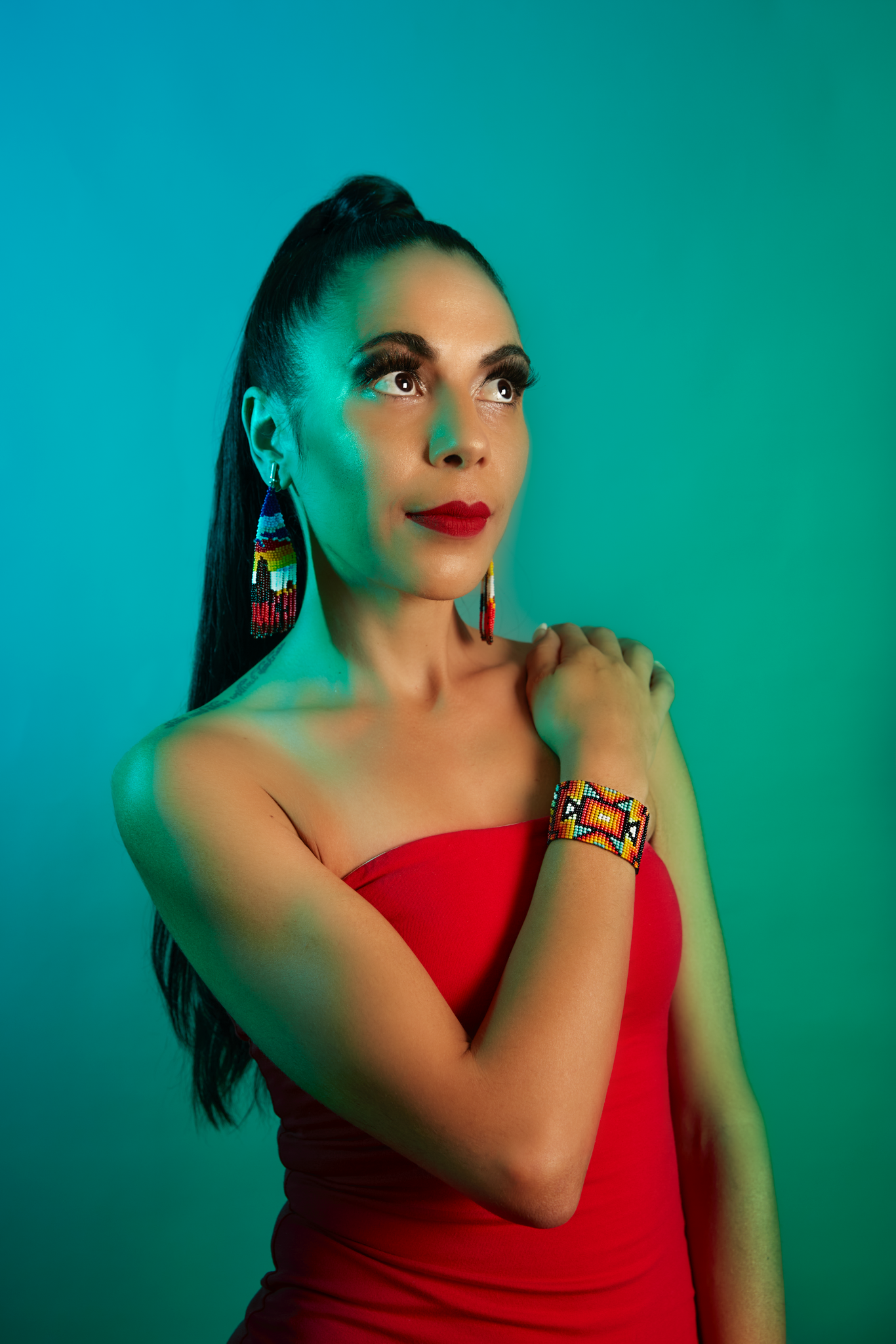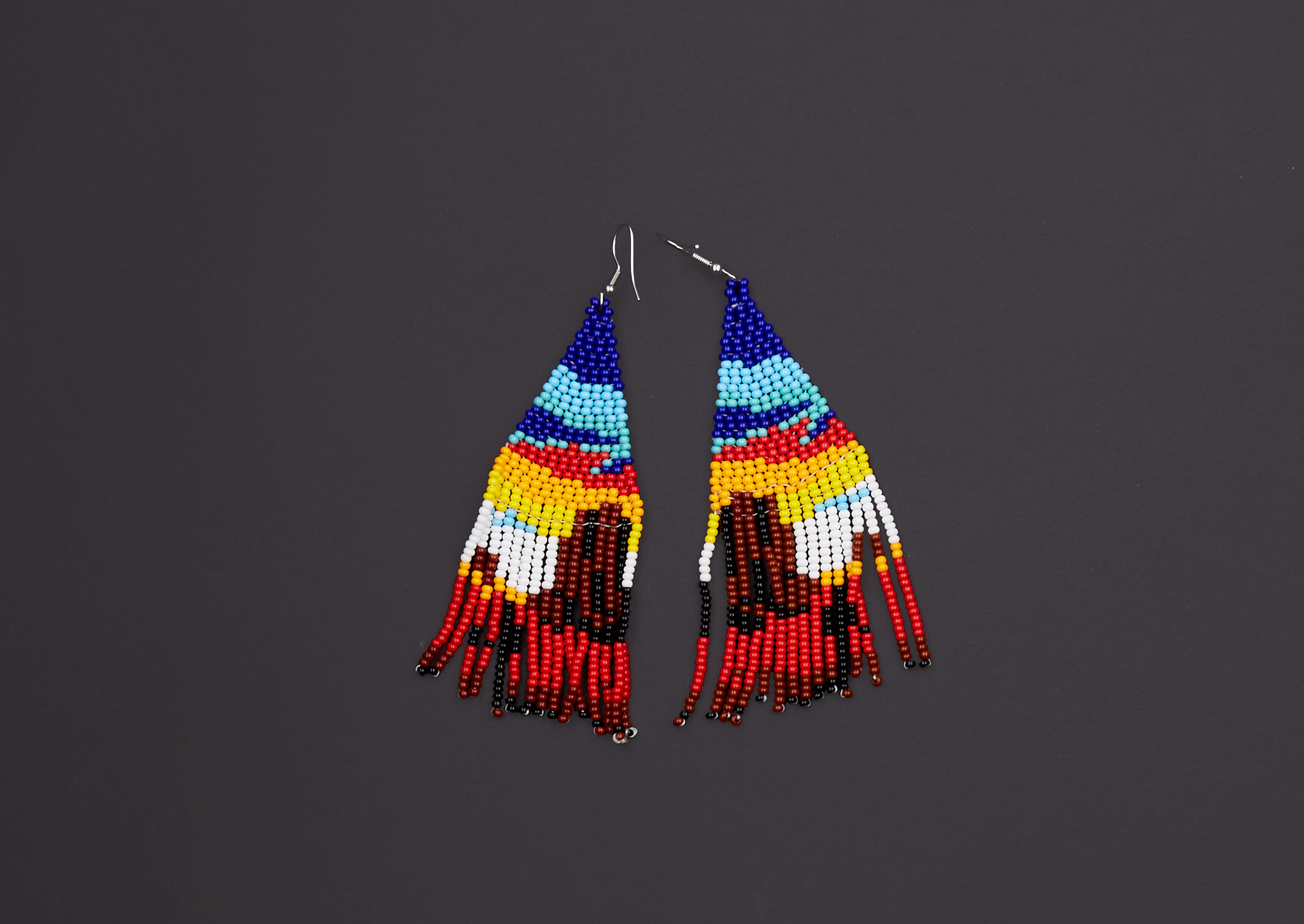 In the desert
Many landscapes can be painted through beadworks. This design is in honour of the Wayuù tribe; desert people from the north of Colombia and Venezuela. We have worked with Wayúu artisans in the past and we have been blessed by their knowledge and dances. 
These earrings have been threaded with a waxed and resistant fibre, and with miniature glass-beads. Hand crafted by the sacred hands of Embera Chami artisans of Colombia. 

Thanks for supporting our art and our stories!