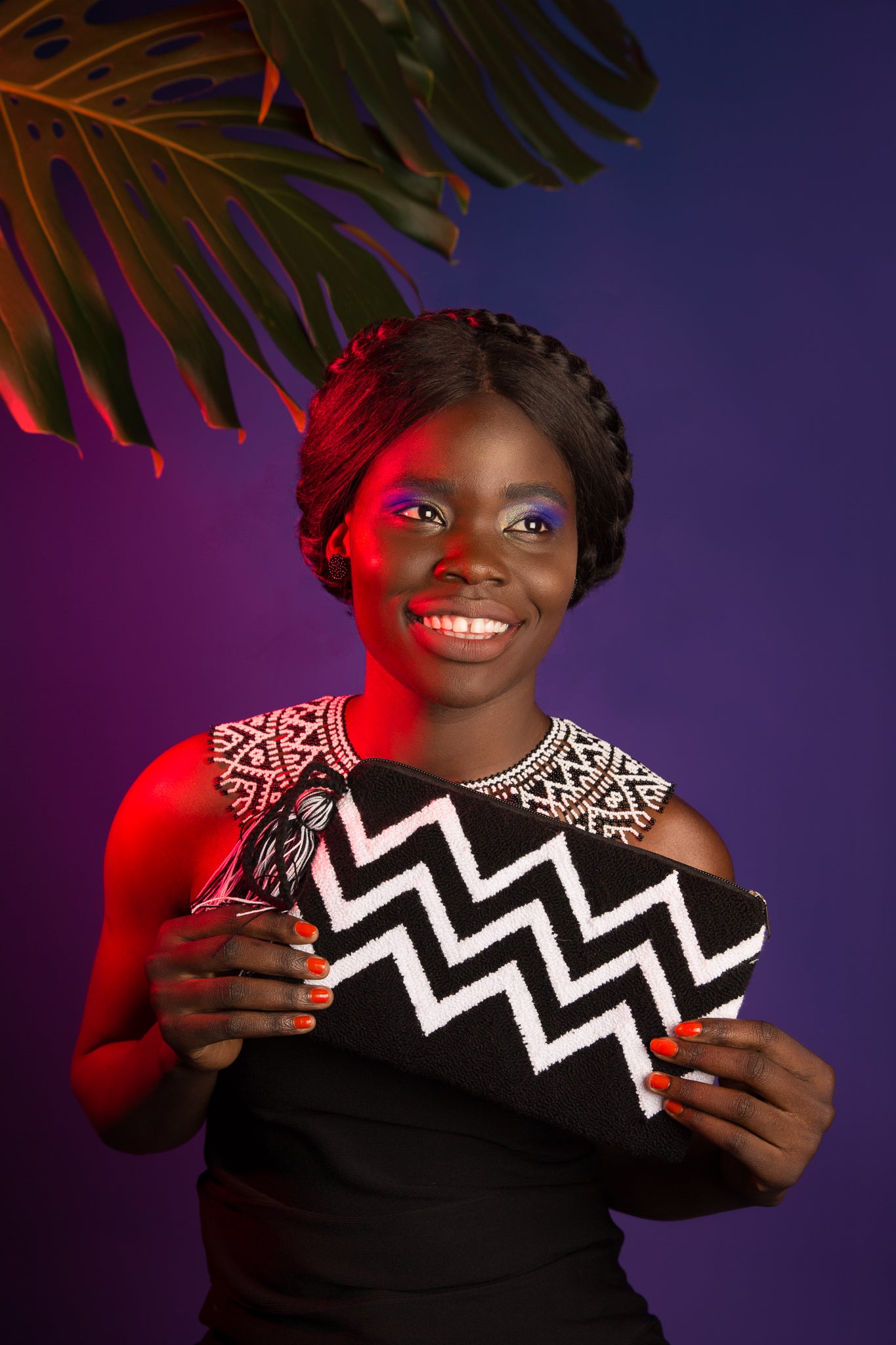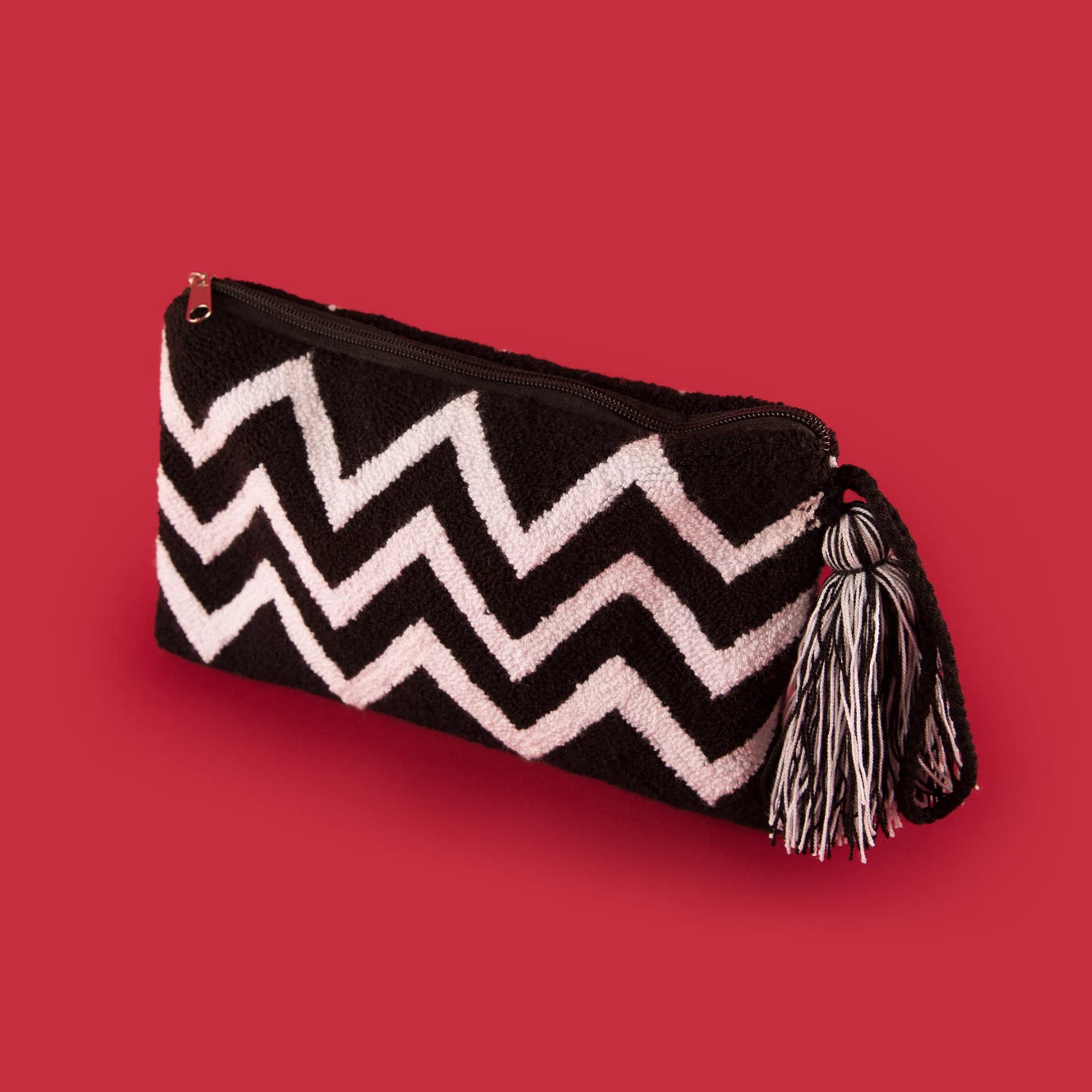 Large Black & White Clutch
Mami Watta is an artistic movement reconnecting with traditional knowlege, producing unique styles of jewelry and accessories that support the artisanship and hardwork of our Indigenous artists.
This handwoven purse has been produced by artisans from the Wayúu tribe of Colombia. It carries hours of work, calculation and imagination. According to Wayúu cosmology, everything on Earth is connected, and has a soul. In their language, Wayuunaiki, every vegetable, animal, human, or mineral has a soul and a language.