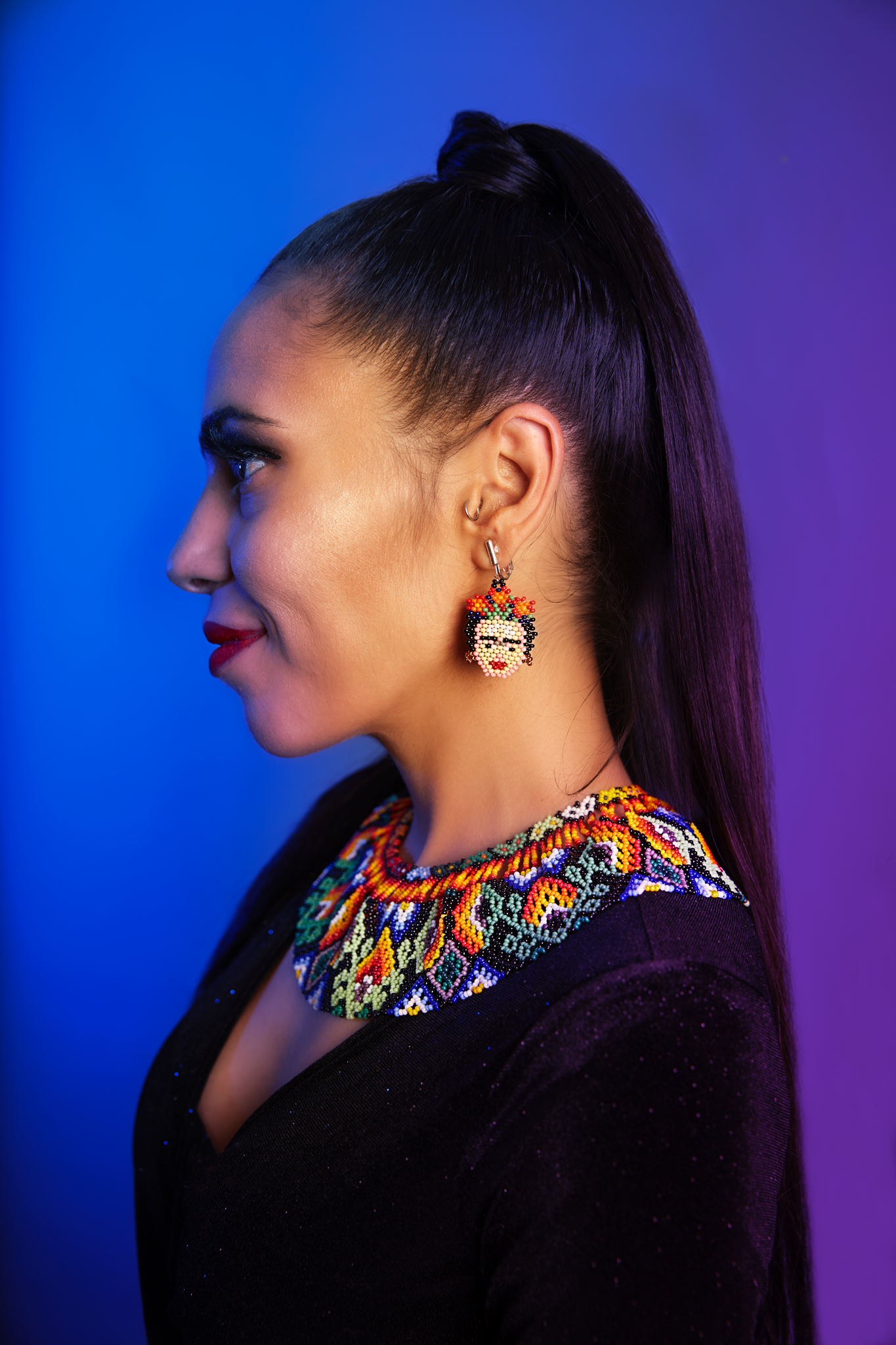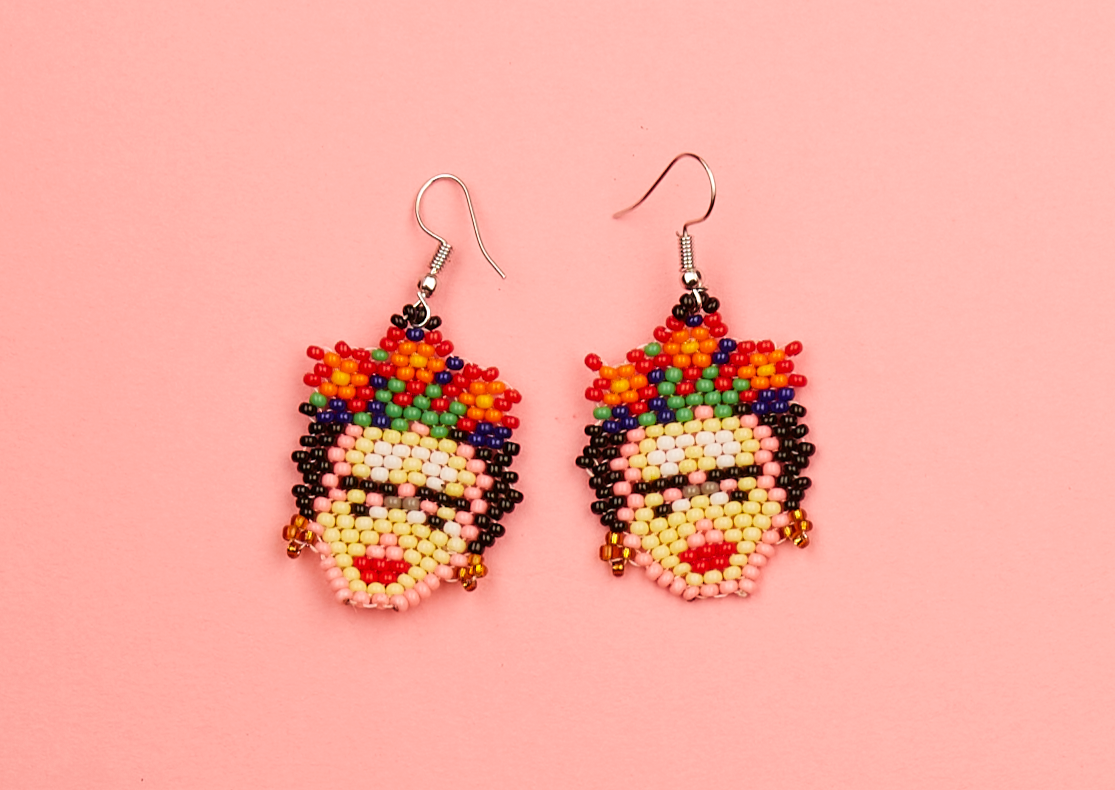 Little Fridas
Frida Kahlo was a Mexican surrealist artist whose unique work explored themes of identity, the human body, womanhood and death. A true legend of her own kind. 
We celebrate the creativity and resilience of women across the world. So we honour the memory of the great iconic female  Frida Kahlo in the form of cute little earrings! (Larger version also available in our shop!)
These earrings have been threaded with a waxed and resistant fibre, and with miniature glass-beads. Hand crafted by the sacred hands of Embera Chami artisans of Colombia. 

Thanks for supporting our art and our stories!