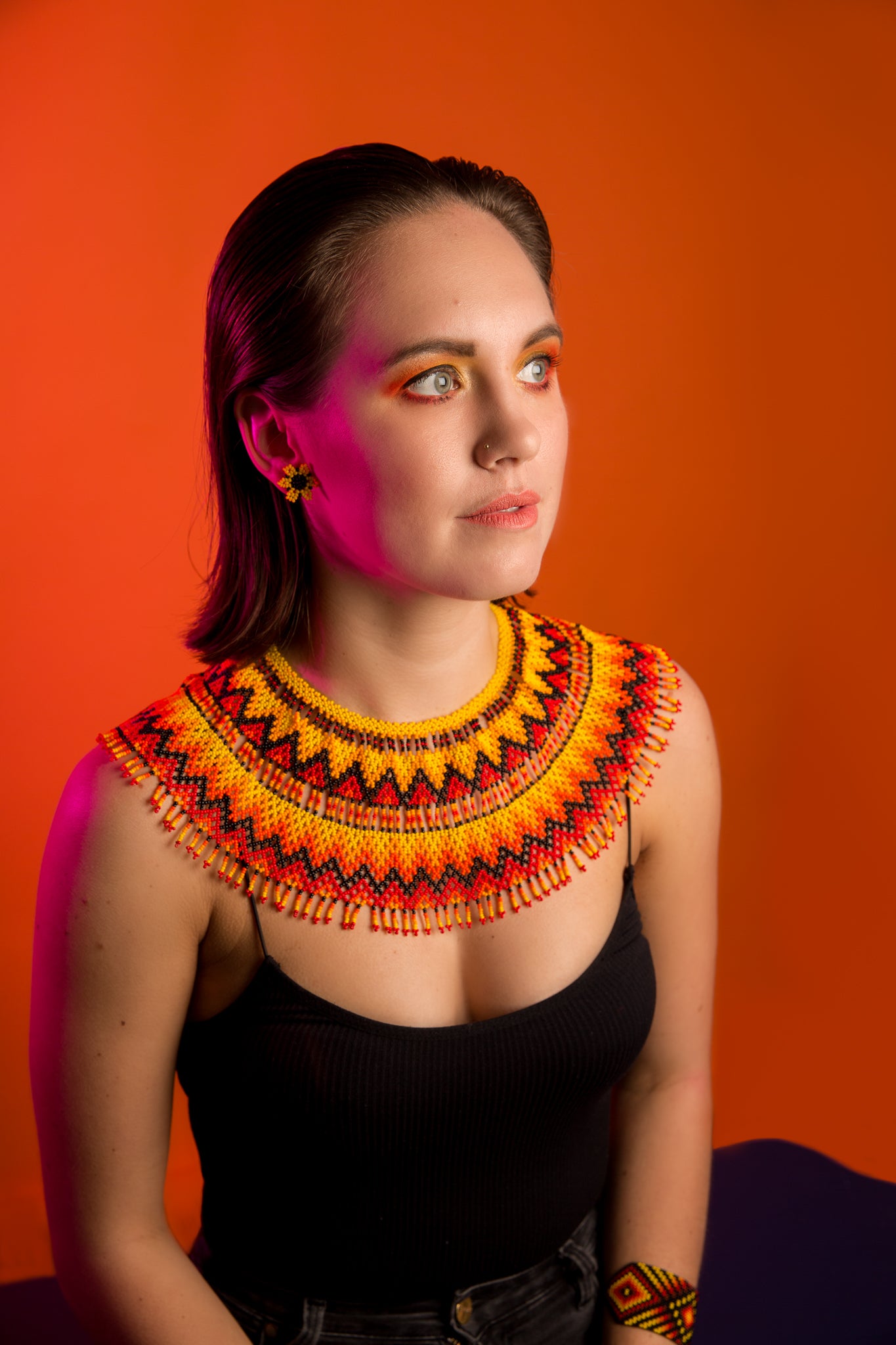 Olivia Necklace
♥ Tribute to Olivia Charicha: An Embera Katío female activist who entered the house of parliament in Bogota, Colombia in August 2018 to speak on behalf of her people in regards to the attacks of violence and appauling conditions they had experienced in the capital city. The Embera nations have been displaced out of their traditional lands due to armed conflict. 
Mami Watta is an artistic movement reconnecting with traditional knowlege, producing unique styles of jewelry and accessories that support the artisanship and hardwork of our Indigenous artists.
This wearable artwork has been produced by artisans from the Embera Chami tribe. It carries hours of work, calculation and imagination. Through the beadworks we can see a lot of references to colours from the natural environment and the Embera Cosmovision.