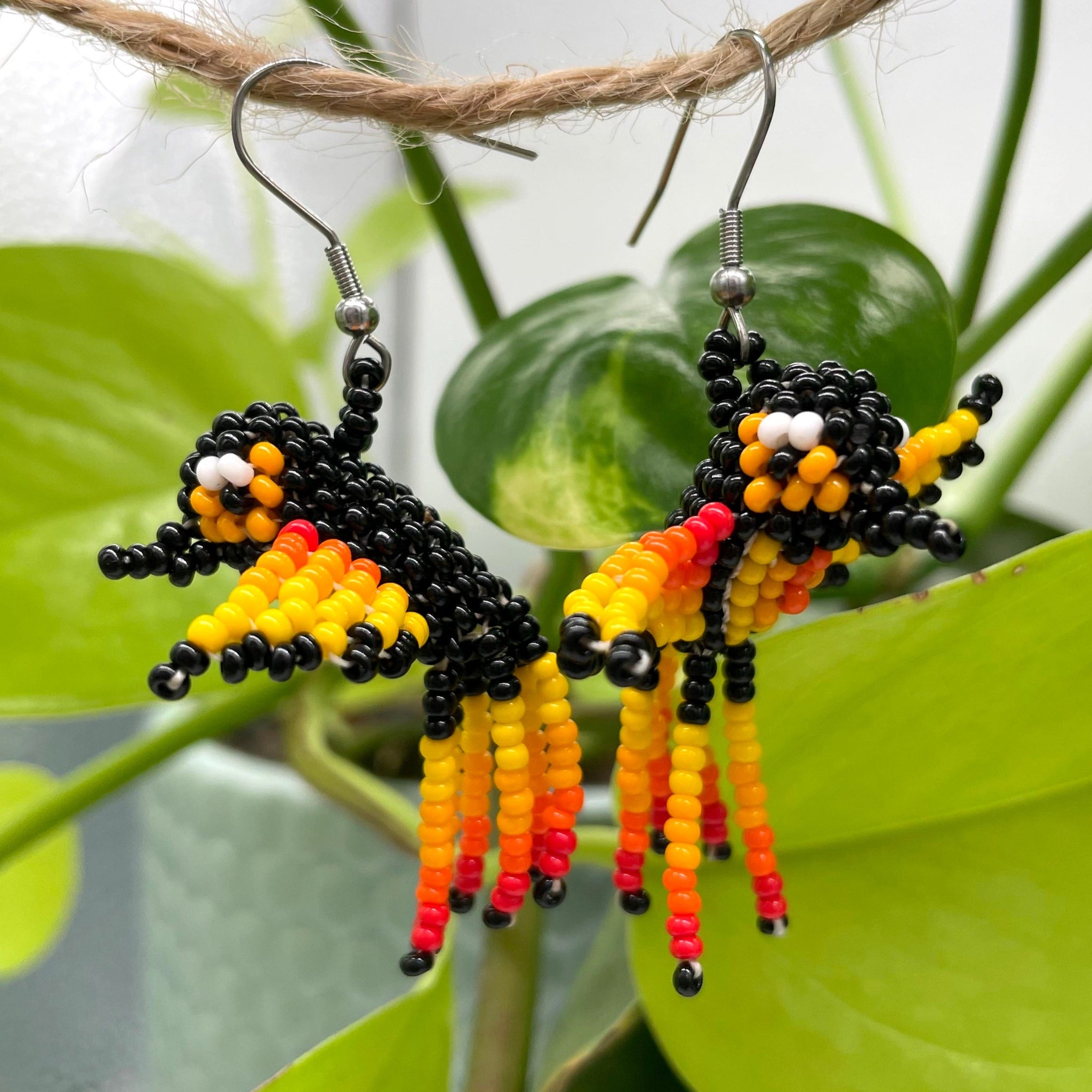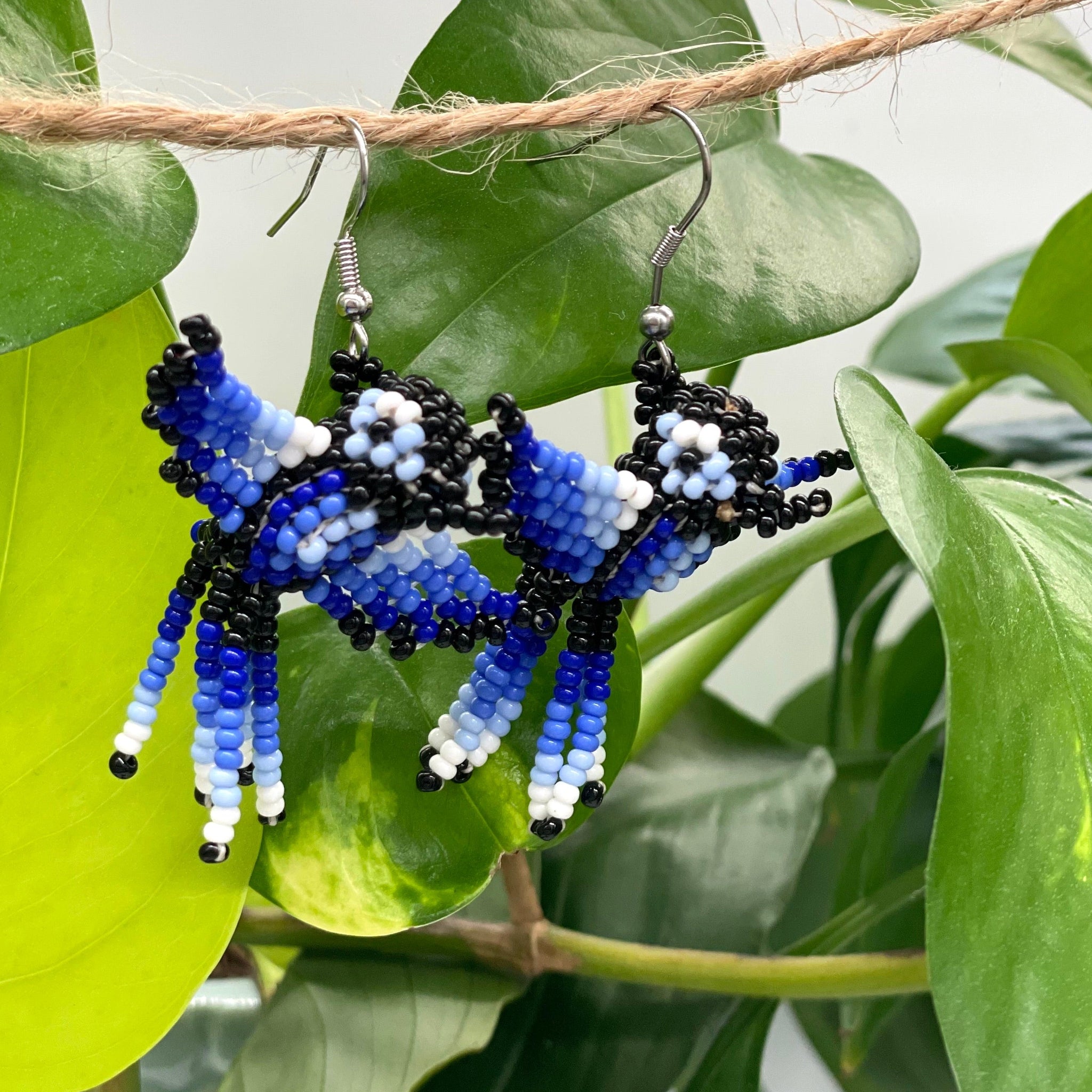 Pajaritos Multicolor
Colombian rainforests are sonoric landscapes of abundant birdlife; home to about 20% of all bird diversity worldwide. Carefully beaded gorgeous birdies, perfect to brighten up your favourite outfits! 
These little birdies have been carefully hand-beaded by our artisan partners. Talent, beauty and tremendous skill in one pair of unique earrings! 
Earrings available in black, blue, red and green tones!