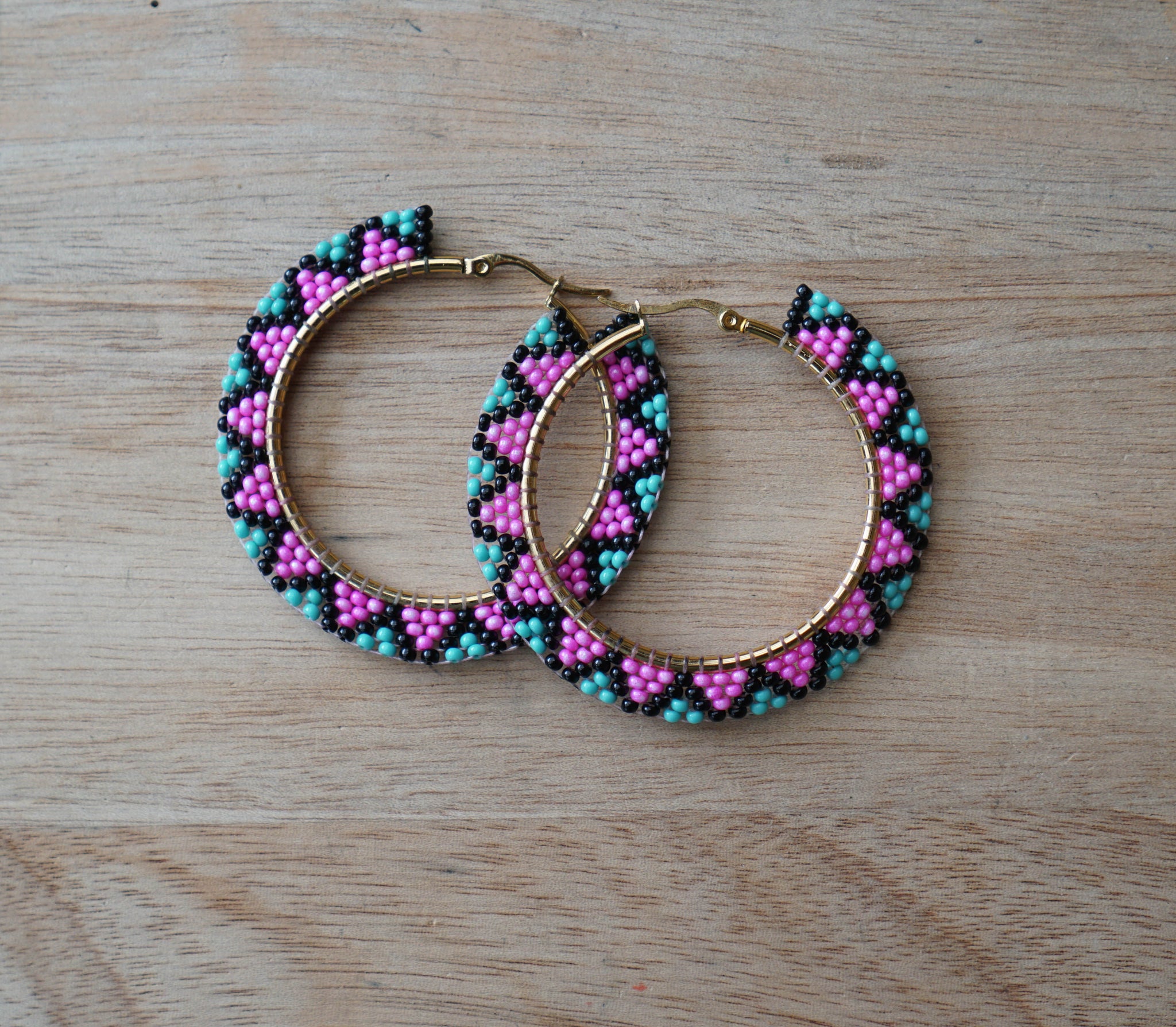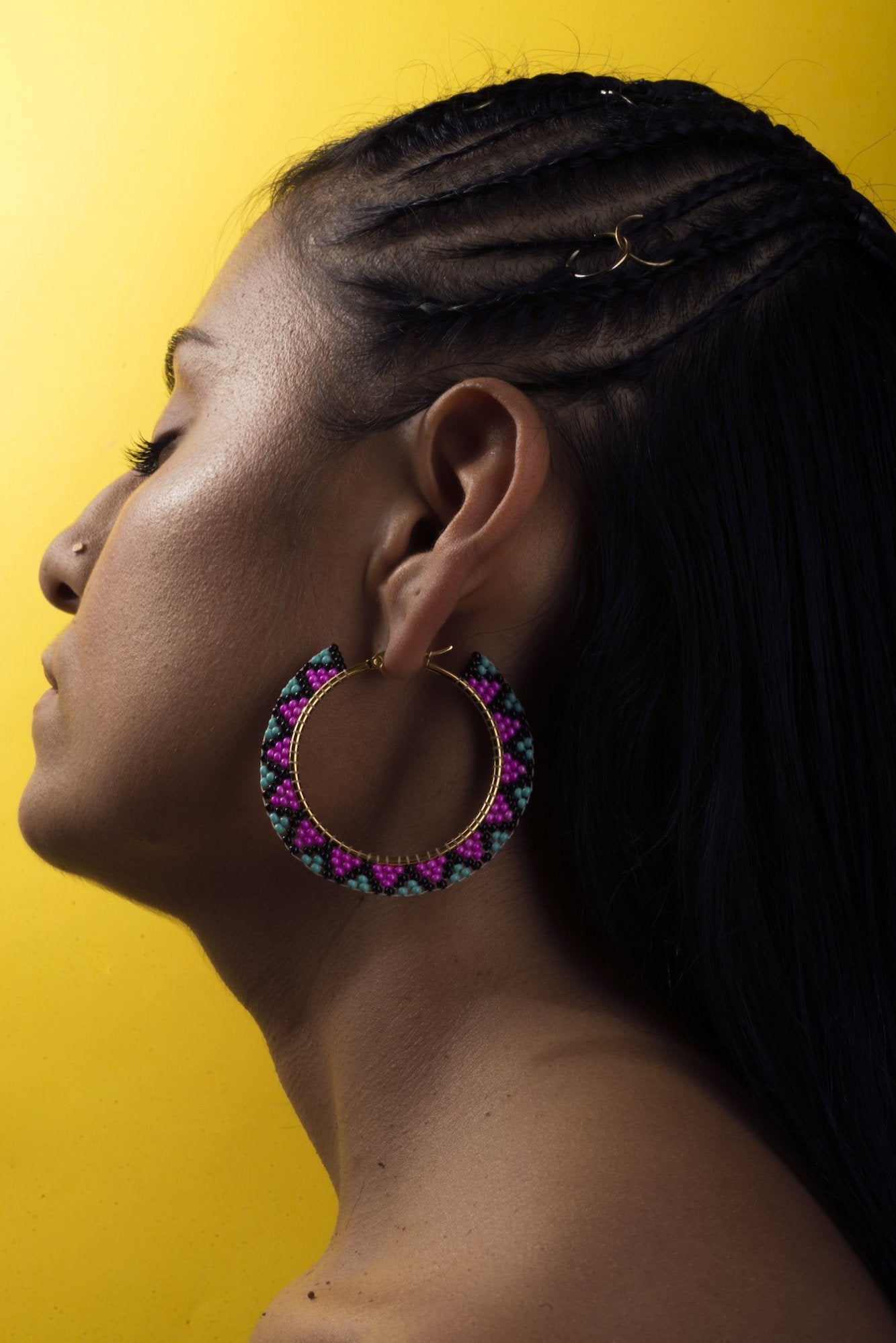 Pink Blue Beaded Hoops
Golden hoops beaded with a sequence of bright pink and light blue beads, and a zig zag design in black beads.  The hoop closes in a clip style secure flap. These hoops have been threaded with a waxed and resistant fibre, and with miniature glass-beads.
Tropicalia is a beautiful analogy for what Mami Watta is, an artistic movement that joins traditional arts with the modern world, producing unique styles of jewelry and accessories that represent the artisanship and hardwork of Indigenous artists.
In this collection we are working with two Indigenous nations within Colombia, (Embera and the Wayùu), and we have connected both to Australia's Aboriginal culture. Tropicalia is fruity, tropical in colour, and vibrant.