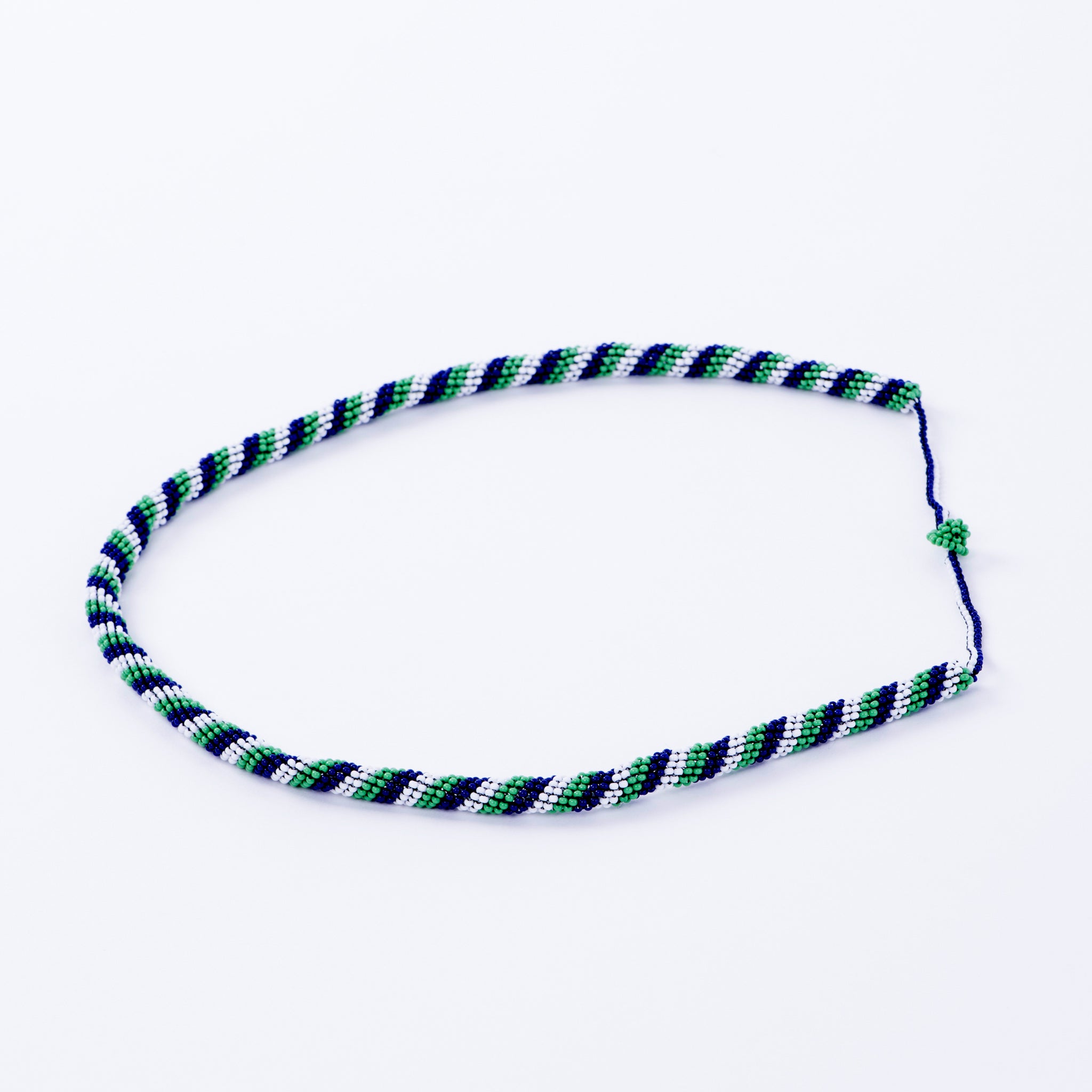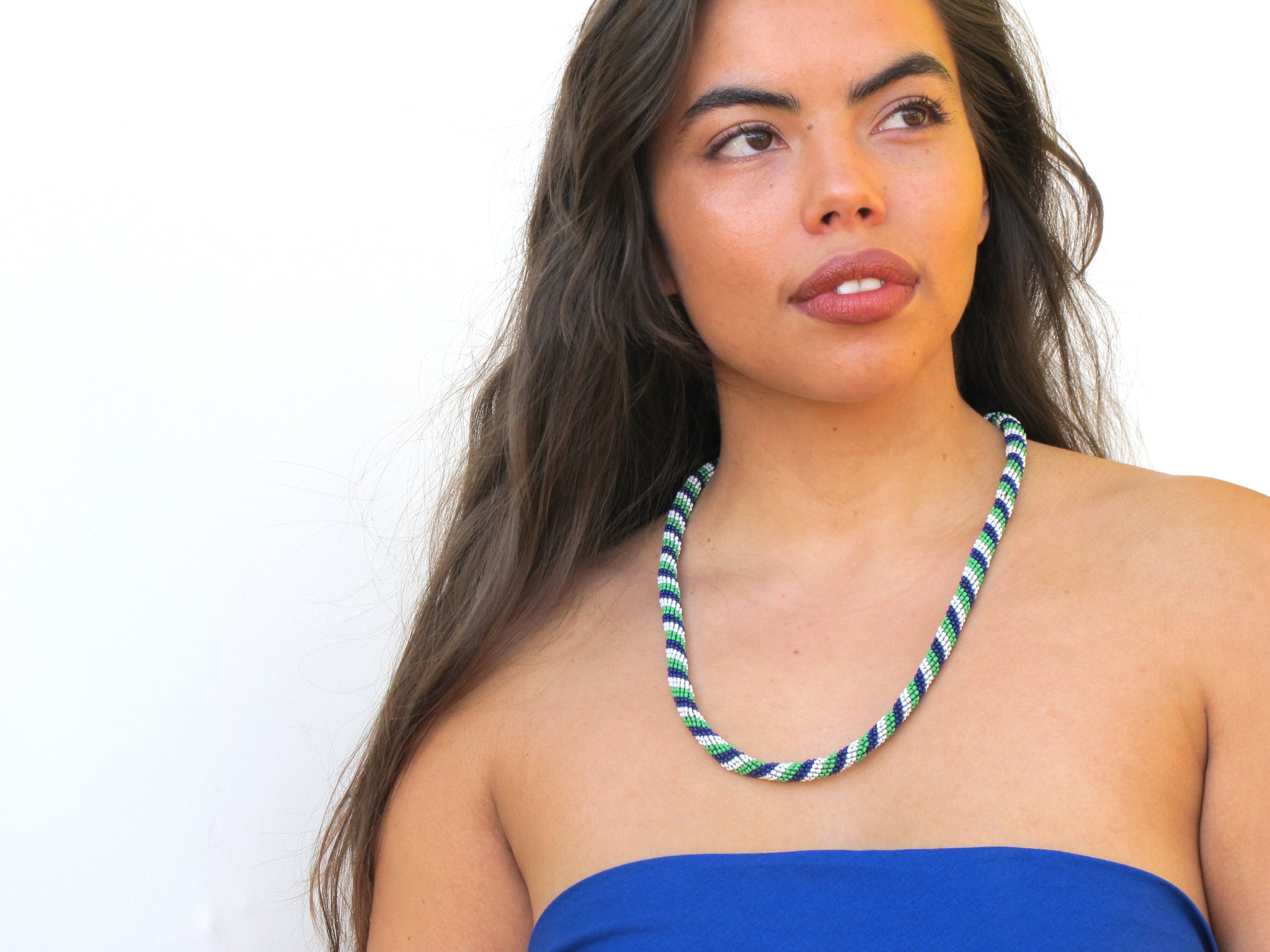 Salt Water Lazo
The beaded garments of the Embera women of Colombia are works of art. Each piece is a unique and original creation of the artists' imagination. 
Our Tidal Waves collection celebrates the cross-cultural connection between Indigenous Colombian and Australian references.
Mami Watta Collections pays homage and celebrates the first nations people of Australia by featuring symbolic colours of the Torres Strait Islands.