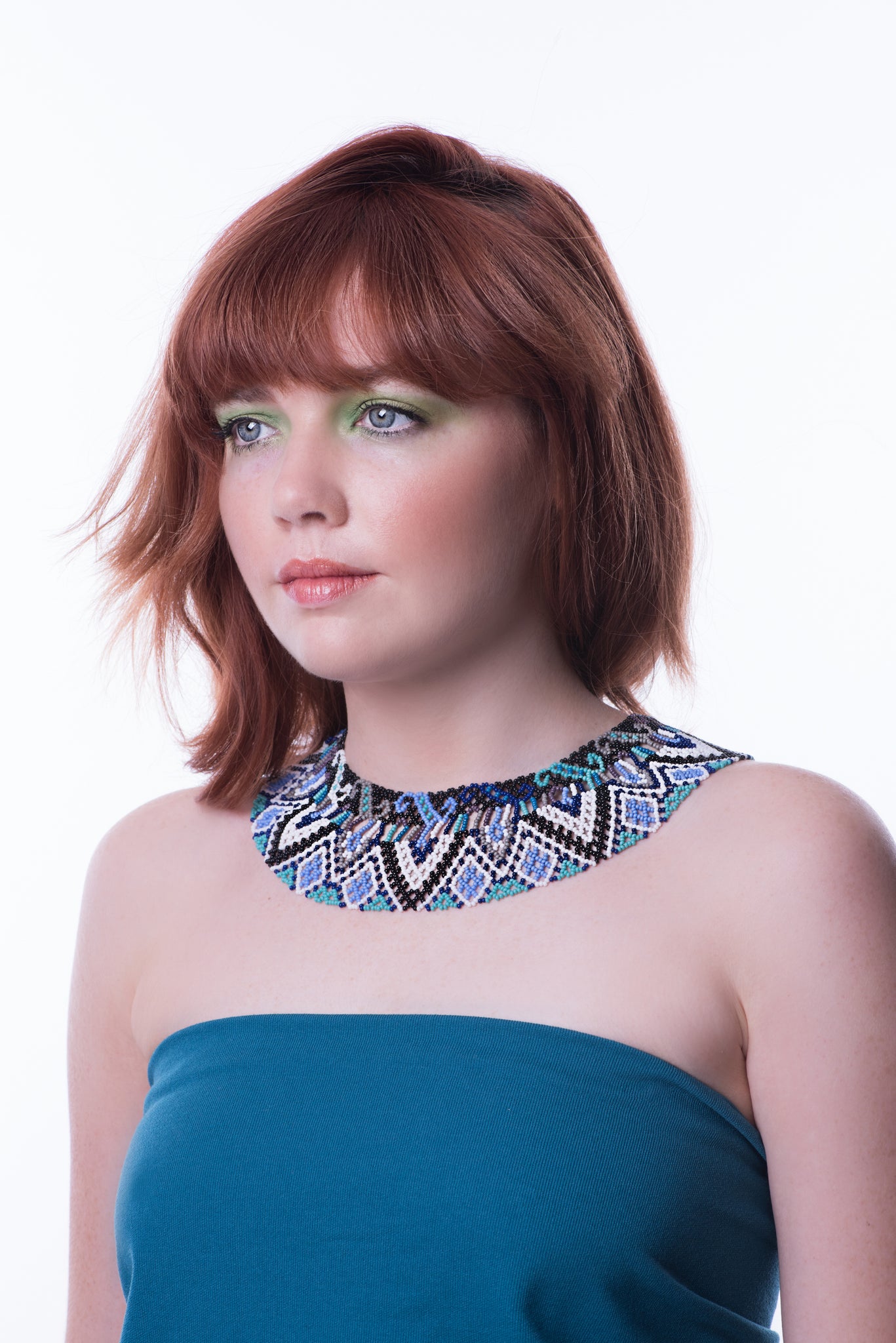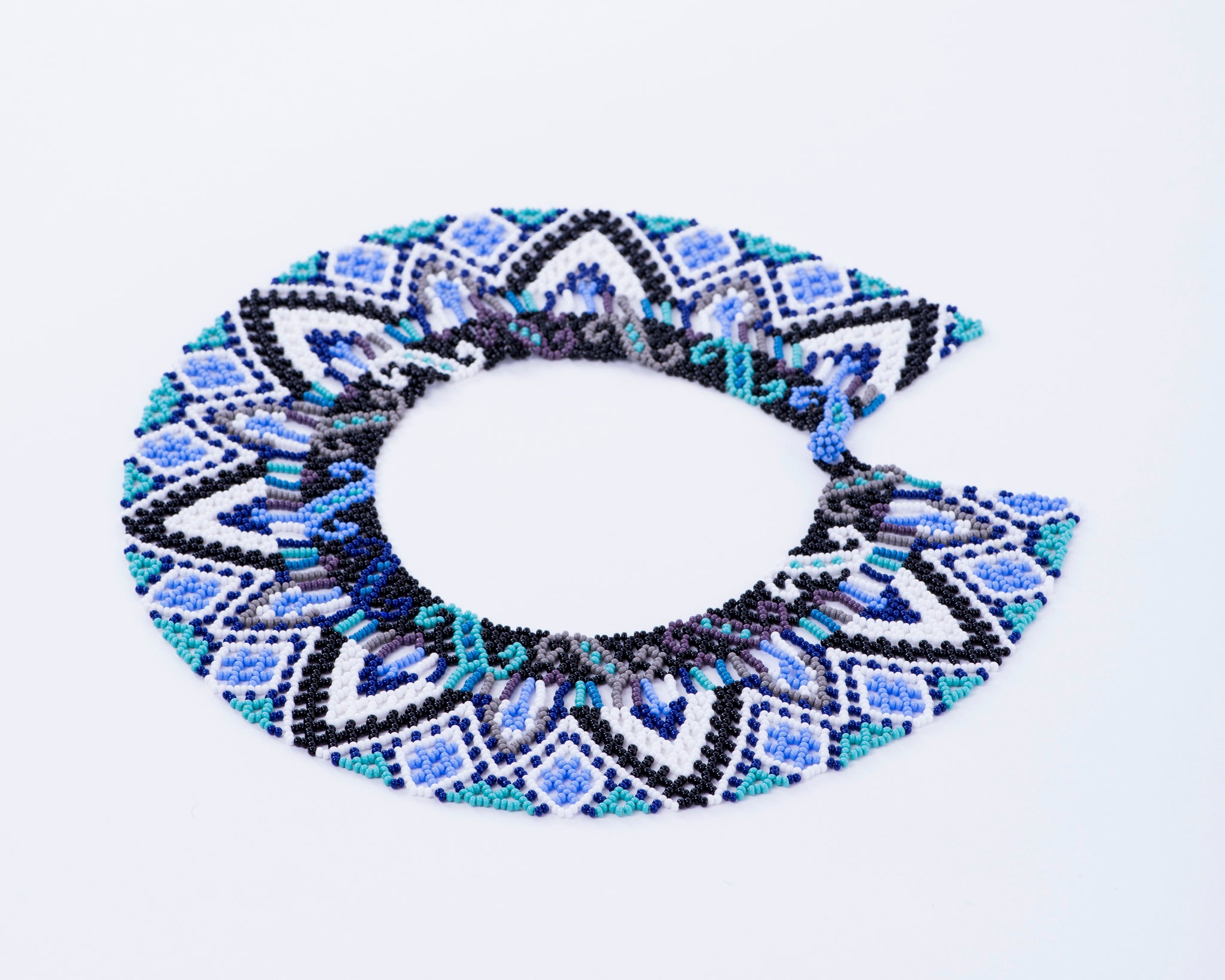 Tribal Lilas
Beaded necklaces, also known as Okamas in Embera language are worn by a woman to tell her history and role in the community. The beadworks have the purpose to protect a woman's heart, empowering her and highlighting her beauty.
This Okama is full of symbolism and reflective of the Embera Cosmovision; patterns and colour codes express a rich culture where fauna, flora and deep spirituality play a big role. 
The Tidal Waves collection is inspired by the color tones of water reflecting the strong reference to the strong female force of water. The natural element of water is the life blood for the Embera Chami tribe, with many ceremonies and dances celebrating bodies of water and blessing their fishing traditions.