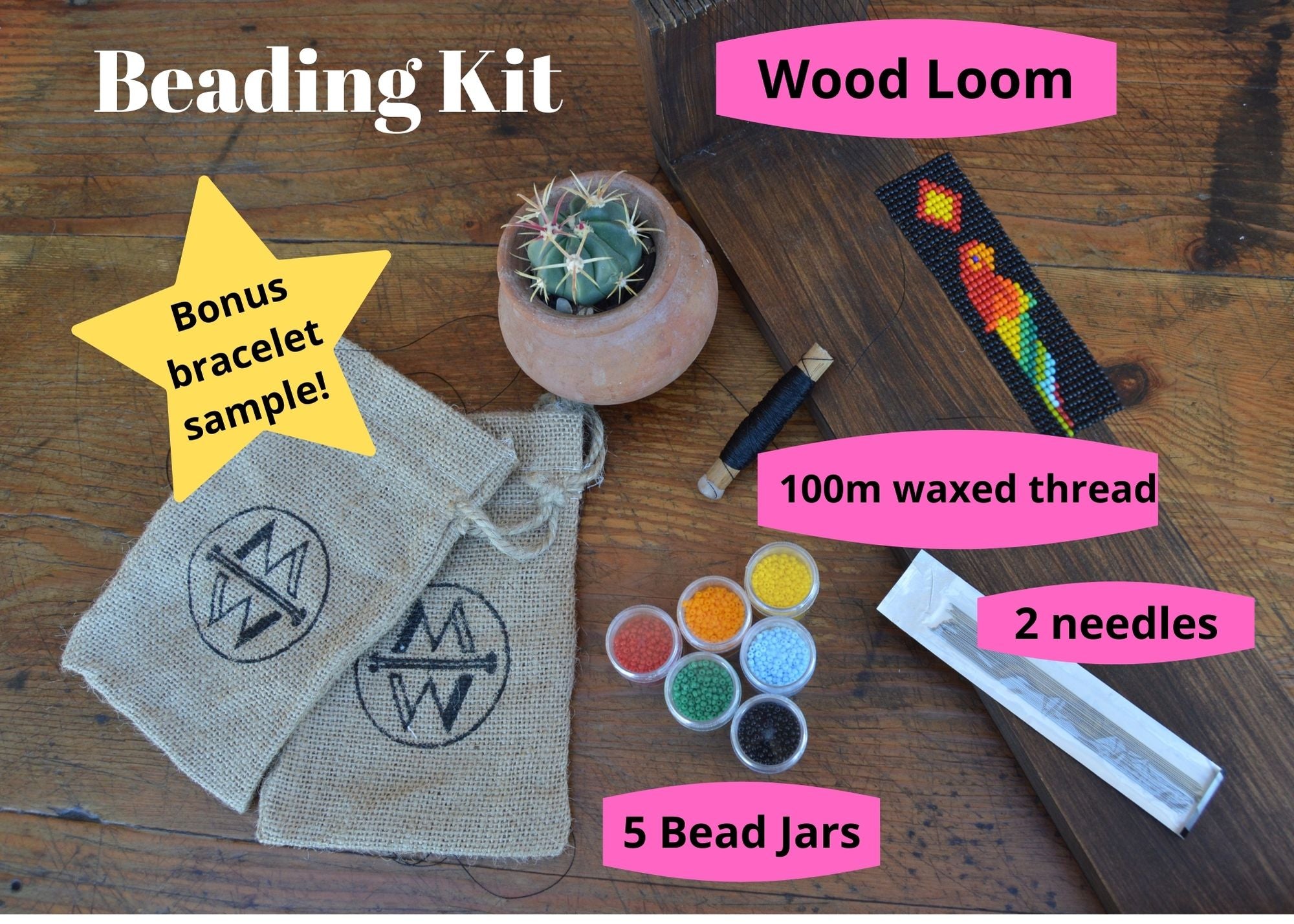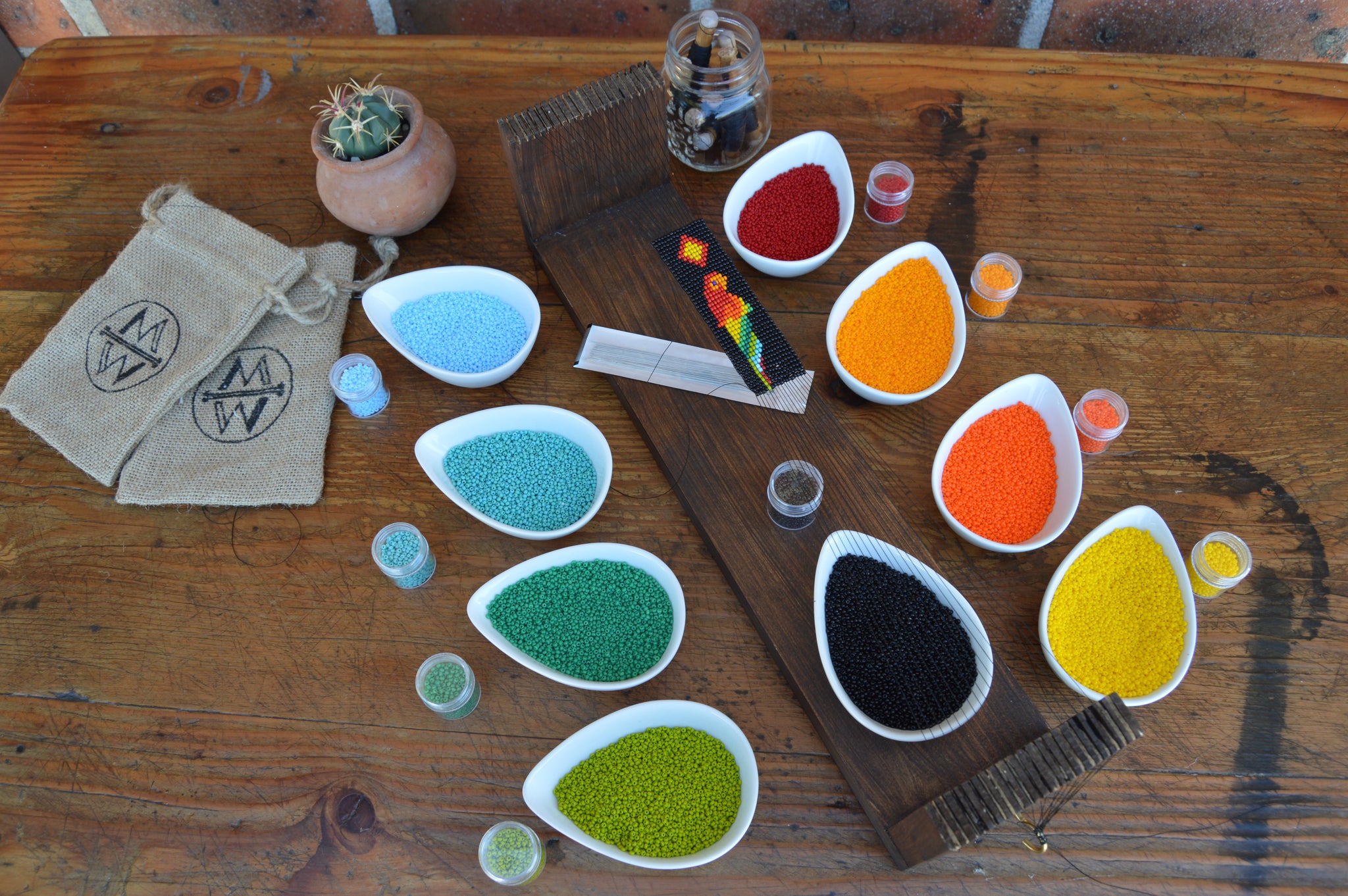 Beading Kit
Our Beading Kit includes all the tools you need to get yourself started on the healing ancestral practice of beading.
For only $150 you can take yourself a kit with all the following tools: 
Wooden Loom $120, Bead Jars $5 each, Needles $2 each, 100m Thread $10, Small Bracelet $20. 
You will also receive a step-by-step guide for how to bead from home and an invitation to join our weekly Rainbow Beading Club where we gather weekly online to bead (no cost to join), study the art of beading and the cultural roots of this practice. 
As part of the club you will receive unique discounts and specials to make your journey with beading one full of treasures and encouragement!