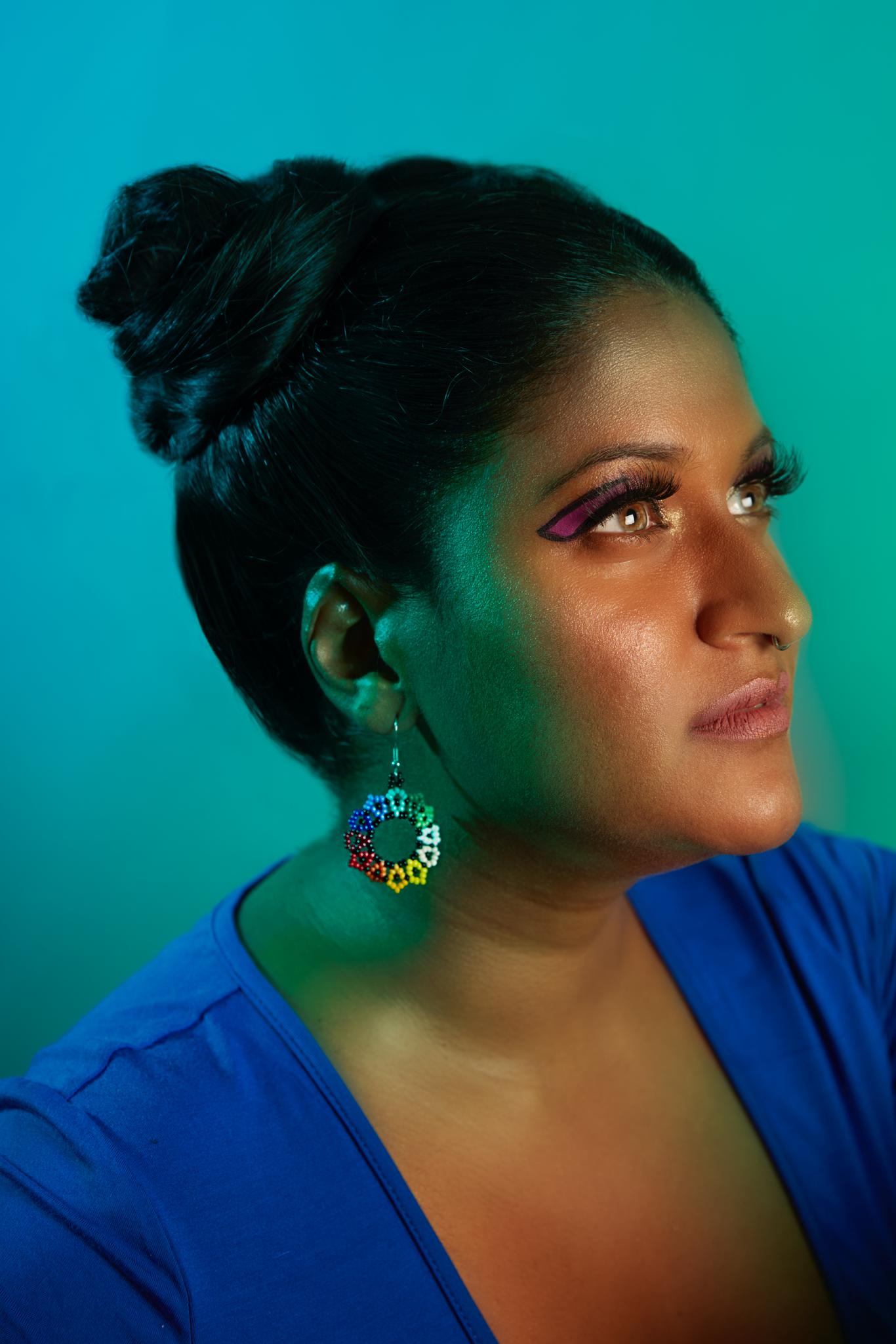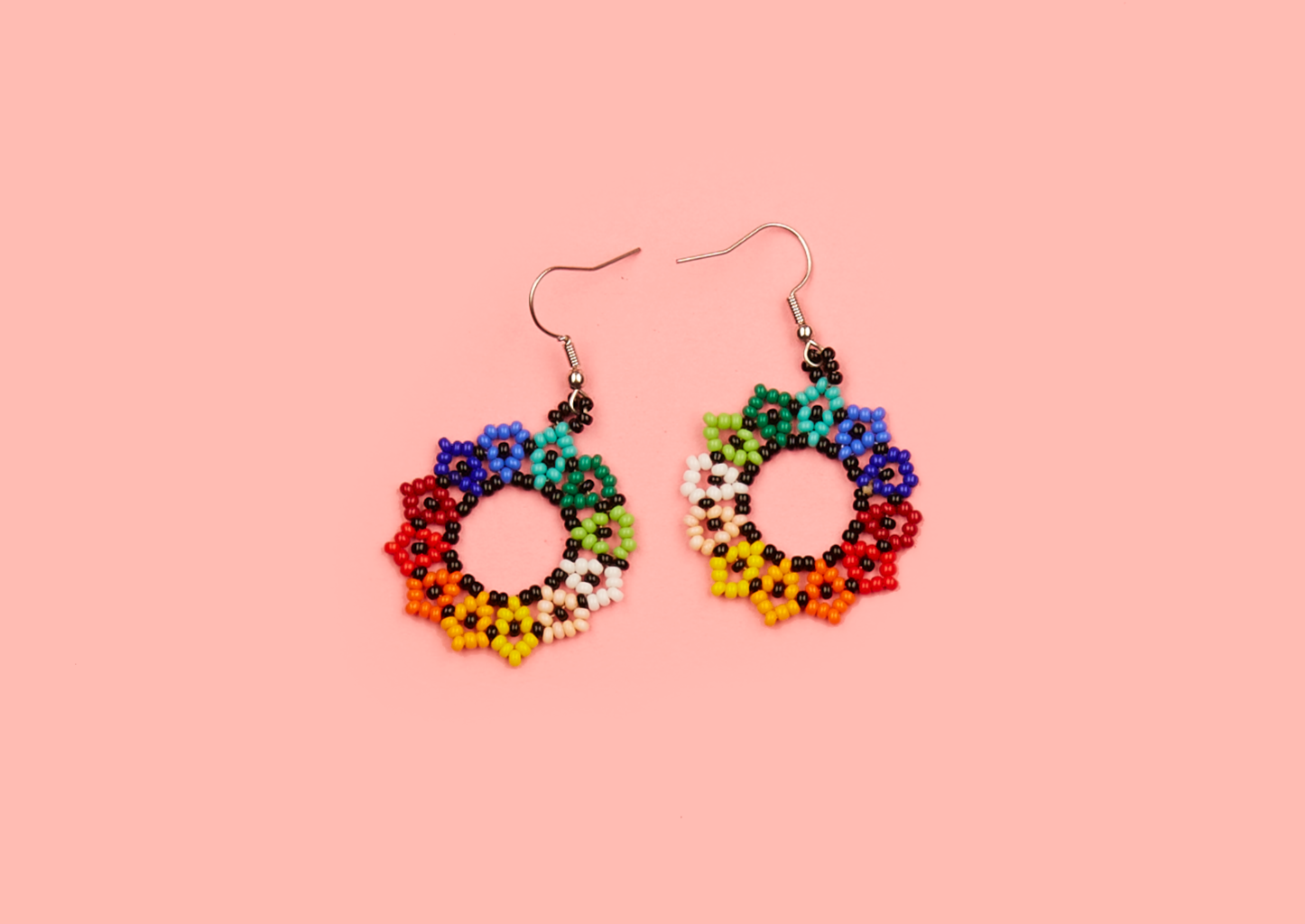 Colourwheels
The colour wheel was established as a concept in the western world back in the 18th century by Isaac Newton; who demonstrated the relationship that colours have to one another and helped to identify harmonious colours for a particular context.
In Indigenous cultures, relationships between colours are felt and experienced. No need for wheels, just connection to the the land and its natural processes. 
These earrings have been threaded with a waxed and resistant fibre, and with miniature glass-beads. Hand crafted by the sacred hands of Embera Chami artisans of Colombia. 
Thanks for supporting our art and our stories!