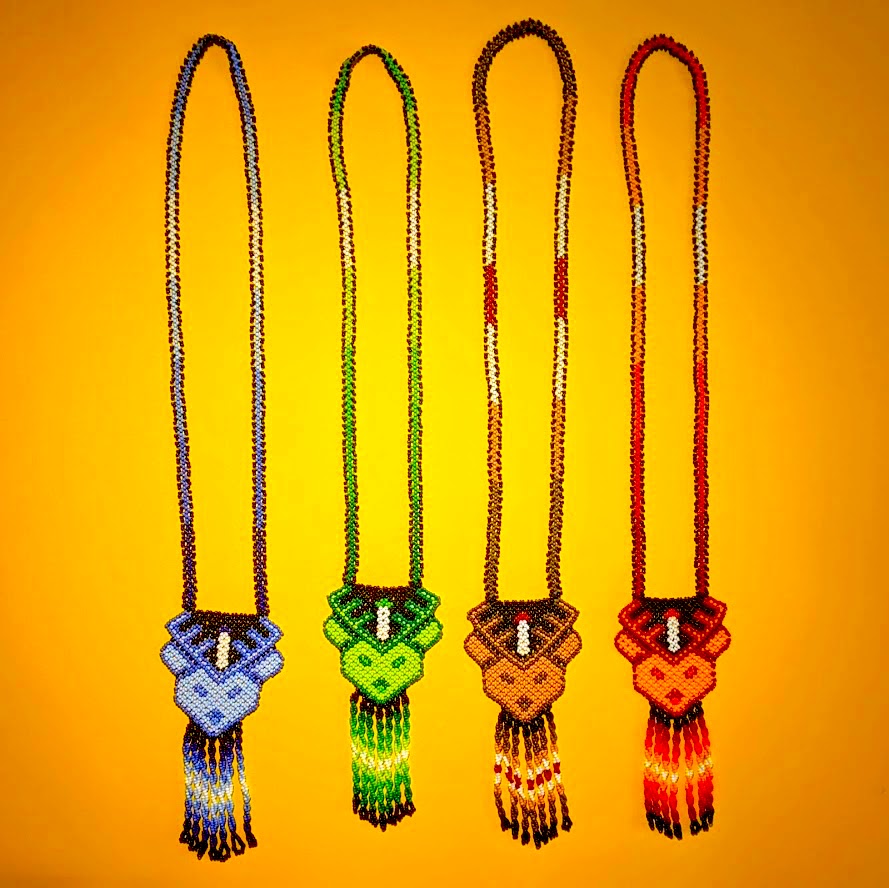 Deer Amulets
Small deer amulets to carry with you for protection. A piece of jewelry can be added so much meaning, setting an intention be it for protection (spelling negative energies) or for manifestation (calling positive energies).
These 4 collection pieces have been handcrafted by the Wixárika people of Mexico. Deer heads come in blue, green, brown-purple and orange. With a finishing hanging set of twisted dangles of beads giving it a resemblance of movement. 
The Deer makes part of the cosmological believes of the Wixarika people of Mexico, whose story of creation originates from the legend of the Blue Deer.
These 4 pieces are one-of. They were sources in Mexico by @ezra_guzman, a Sydney local Mexican man who is deeply connected to music and culture. We have partnered with Ezra to bring this intact collection up for purchase. 
To learn more about this ancient tribe visit the Wixarika Research centre and become involved with the work of the community itself.