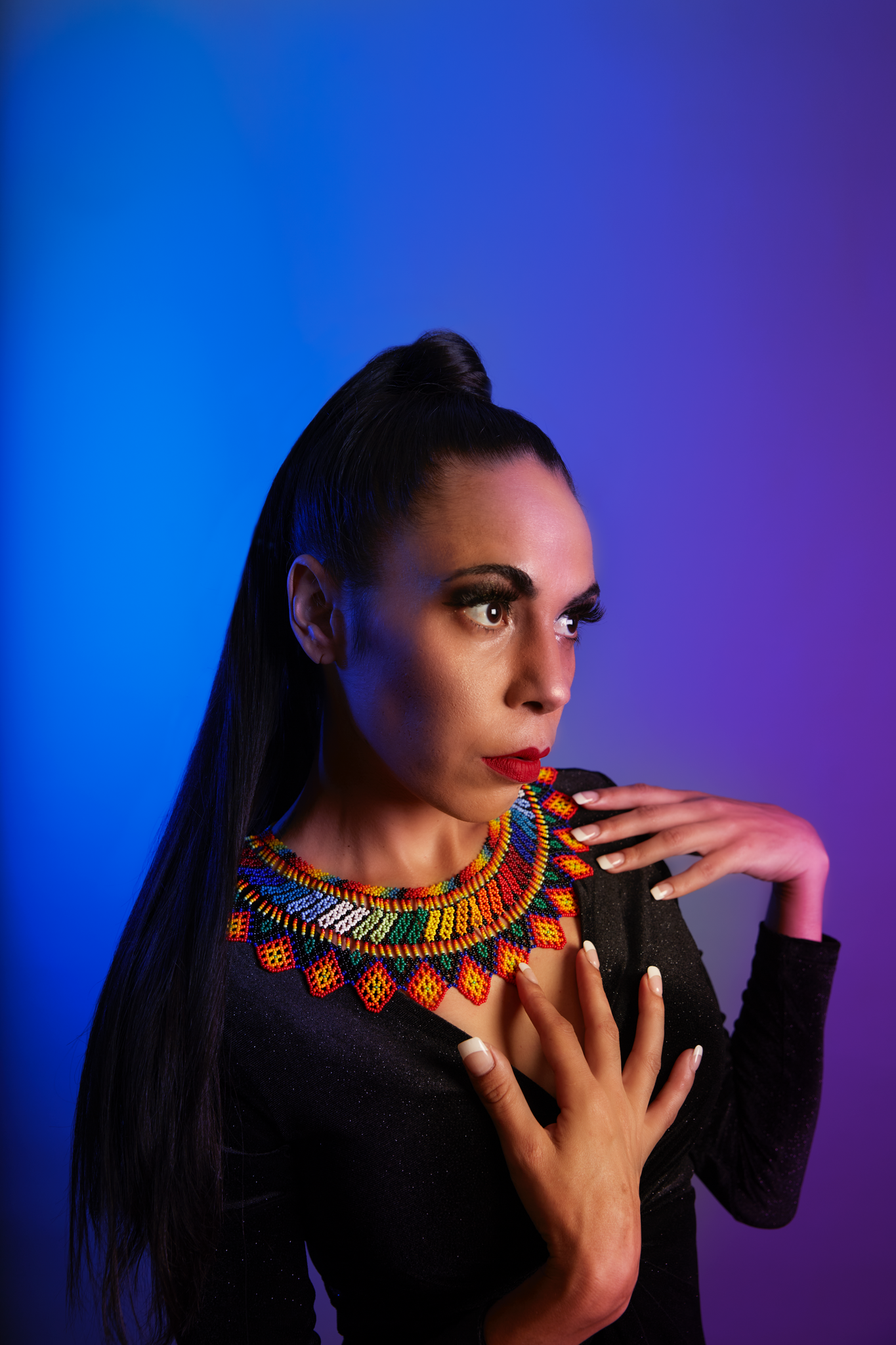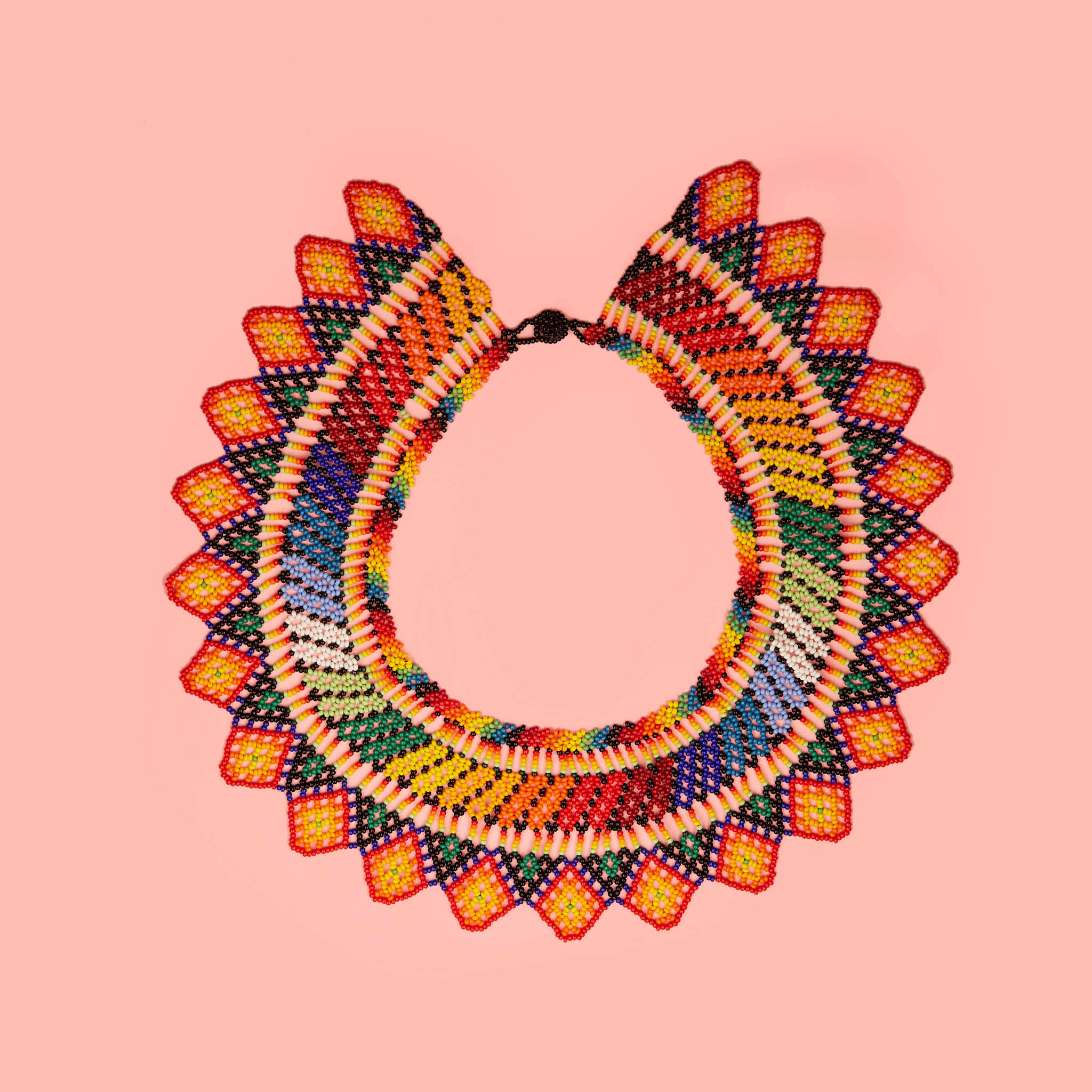 Jennetta
This fabulous piece has been named after Jennetta Quinn-Bates, a proud Malyangapa Barkindji woman, to honour her years of work and commitment in the media and communications industry; taking the stories of her people to the light and being a spokesperson of her community. Spending time with Jennetta during the making of this collection has been really eye-opening, we continue to be amazed by the talent and tenacity of First Nations women of Australia. 
Mami Watta is an artistic movement reconnecting with traditional knowledge, producing unique styles of jewelry and accessories that support the artisanship and hard work of our Indigenous artists.
This wearable artwork has been produced by artisans from the Embera Chami tribe of Colombia. It carries hours of work, calculation and imagination. Through the beadworks we can see a lot of references to colours from the natural environment and the Embera Cosmovision.