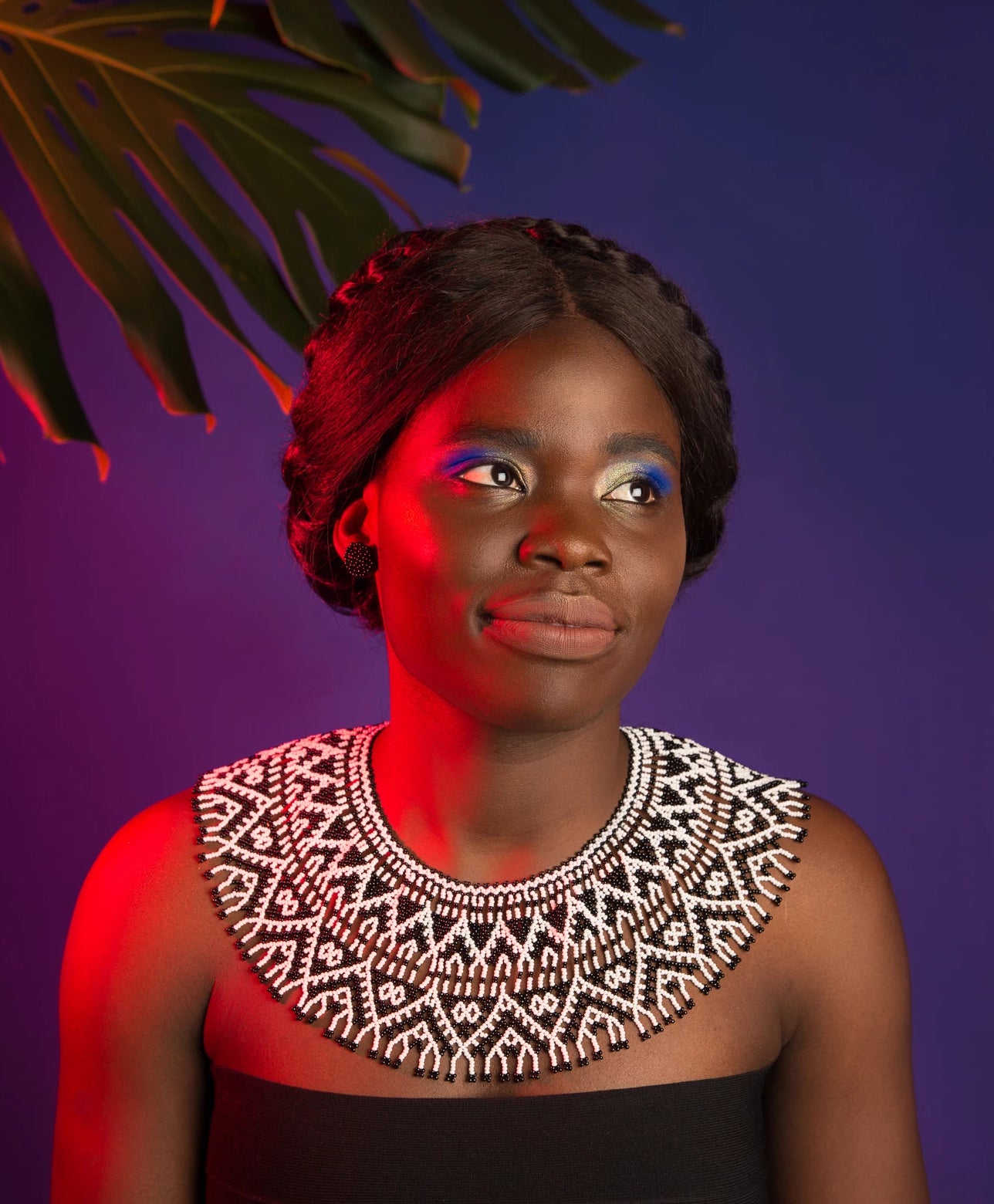 Lolita Necklace
♥ Tribute Aura Lolita Chávez Ixcaquic: known as Lolita, she is a women's rights activist and Guatemalan indigenous leader, an international leader in the struggle to preserve natural resources. She was a finalist of the Sakharov Human Rights Prize in 2017 when she was living in the Basque Country in Spain because of death threats in her own country. She received the Ignacio Ellacuría Award from the Lehendakari of the Basque government Iñigo Urkullu in January 2018 for her work in defending the land of the K'iche people against exploitation.
Mami Watta is an artistic movement reconnecting with traditional knowlege, producing unique styles of jewelry and accessories that support the artisanship and hardwork of our Indigenous artists.
This wearable artwork has been produced by artisans from the Embera Chami tribe of Colombia. It carries hours of work, calculation and imagination. Through the beadworks we can see a lot of references to colours from the natural environment and the Embera Cosmovision.