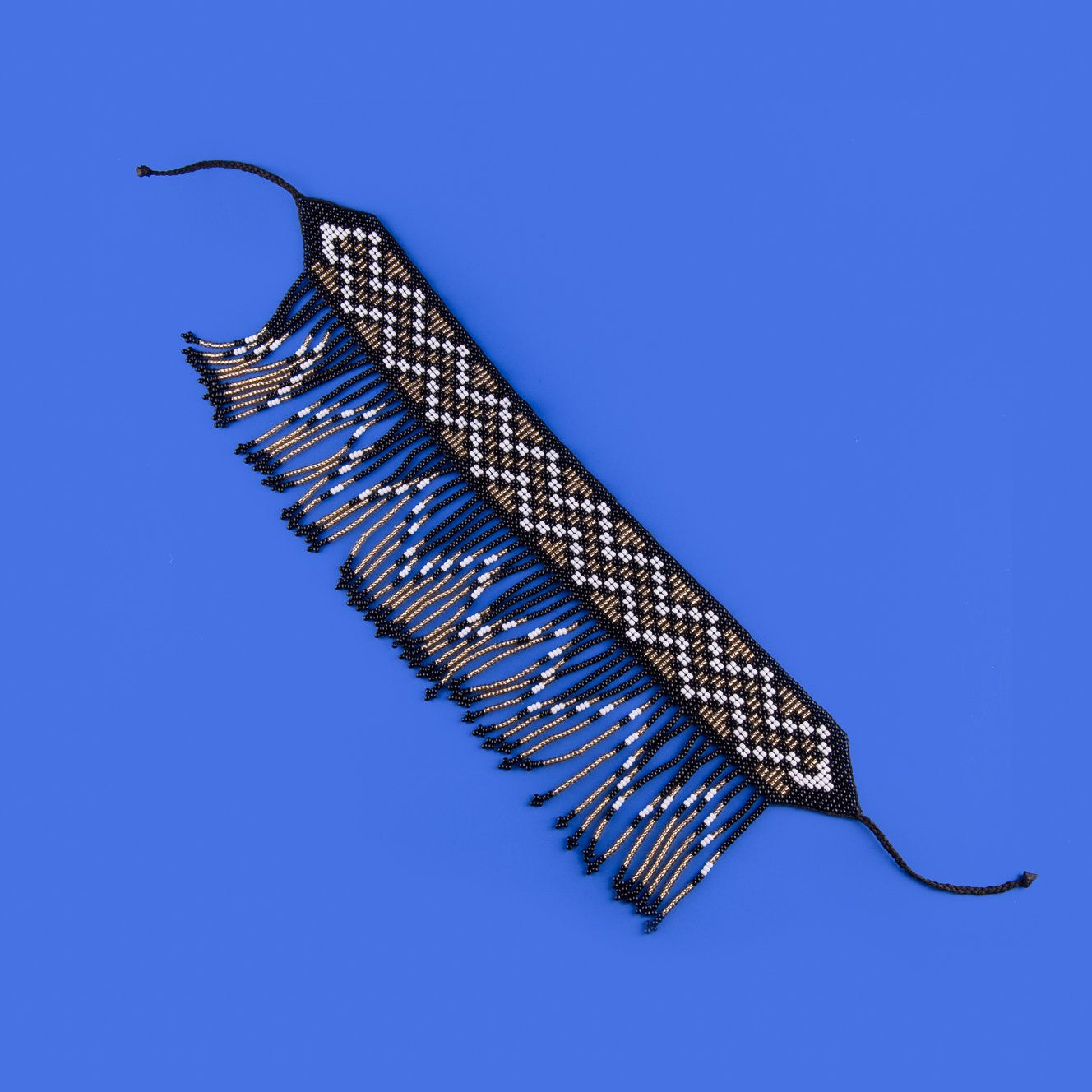 Menchú Choker
♥ Tribute to Rigoberta Menchú: Guatemalan Indian-rights activist, who was awarded the Nobel Prize for Peace in 1992. Menchú gained international prominence in 1983 with her widely translated book I, Rigoberta Menchú, in which she tells the story of her impoverished youth and recounts in horrifying detail the torture-murders of her brother and mother. She received the Nobel Peace Prize in 1992 for her continuing efforts to achieve social justice and mutual reconciliation in Guatemala; she used the prize money to found the Rigoberta Menchú Tum Foundation, an Indian advocacy organization.
Mami Watta is an artistic movement reconnecting with traditional knowlege, producing unique styles of jewelry and accessories that support the artisanship and hardwork of our Indigenous artists.
This wearable artwork has been produced by artisans from the Embera Chami tribe of Colombia. It carries hours of work, calculation and imagination. Through the beadworks we can see a lot of references to colours from the natural environment and the Embera Cosmovision.